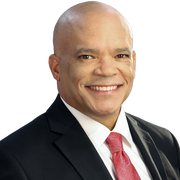 David Bodden
Anchor/Reporter
David Bodden joined FOX 35 in April of 2019. David is a New Jersey native, but has traveled the country reporting for TV stations in Kansas City, Missouri, Atlanta, Georgia and of course the Sunshine State.
David has been honored for his work as a journalist. He is an Emmy award winner and has earned multiple Associated Press awards. During his career, David has covered stories ranging from the capture of the Atlanta Centennial Olympic Park bomber to deadly hurricanes to the mass shooting at Pulse nightclub.
When he is not behind the anchor desk, David likes to cover stories that focus on the growth and the future of Central Florida, from new land developments to highways to the people who are affected by those changes.