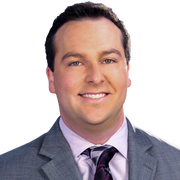 Evan Fitzgerald
Sports Anchor
Since graduating from Northwestern, Evan has been lucky enough to cover some of the biggest moments in sports. from Super Bowls to National Championships to Stanley Cups to World Series titles.
In fact, Evan was on the ice for the celebration after the Blackhawks' last Stanley Cup victory, and at Wrigley Field as the Cubs battled for their first World Series in a century.
You can catch Evan on the FOX 35 Sportszone.
The latest from Evan Fitzgerald