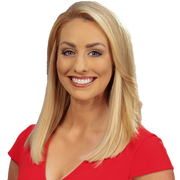 Heather Gustafson
Reporter
Before coming to Orlando, Heather worked in Corpus Christi, Texas as an anchor and reporter. She spent three years covering everything from Hurricane Harvey to a city-wide water ban and even witnessed the successful separation of three conjoined triplets. Heather was also the only reporter in her market to travel along the Texas-Mexico border to investigate illegal immigration.
Heather is originally from Virginia and has also worked in West Virginia, New York City and Washington, D.C. She graduated from Lynn University in 2012 with honors.
In her spare time, she loves staying active with tennis, yoga and her dog Gus!