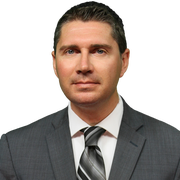 Mike Magnoli is a reporter for FOX 35 covering Brevard County.
Originally from Connecticut, Mike has worked in lots of interesting places, most recently West Palm Beach and Southern Palm Beach County, as a reporter for WPEC.
Big stories have included Hurricane Michael, the pipe-bomb mailer, President Trump's visits to Florida, the school shootings in Newtown and Parkland. Mike was recently honored by the Florida Associated Press, for Breaking News, for his coverage of the shooting at the Fort Lauderdale Airport.
Mike graduated cum laude from Marymount Manhattan College in New York City.
Mike's wife is a News Executive Producer, his dog is a Tibetan terrier named Sandie, his cat is an all black Maine Coon named Prince.