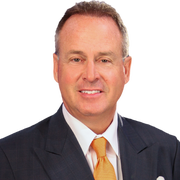 Glenn Richards
Chief Meteorologist
Glenn Richards is FOX 35's Chief Meteorologist. Glenn received his B.S. degree in meteorology from Northern Illinois University and headed straight into the cornfields of Indiana at WLFI-CBS for his first job.
After working for three years as the Chief Meteorologist, he moved over to the morning news at WROC-CBS. He then moved to WFTV-ABC as the chief meteorologist for 10 years until making the change to WOFL-FOX as the Chief Meteorologist in 2003.
Glenn and his family have two dogs (Scooby and Jellie). He loves to play baseball, fish, swim, hike and pretty much anything that gets him outside in nature. His goal is to keep his weather forecasts very easy to understand and very accurate so you are never surprised by our ever-changing Central Florida weather.