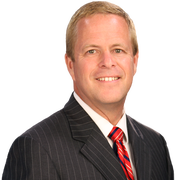 Brooks Tomlin
Meteorologist
Brooks Tomlin is FOX 35's Weekend Meteorologist. From 2010 through mid-2014, Brooks and his family lived in Perth, Western Australia, where he forecasted for the Australian Bureau of Meteorology. His primary area of responsibility was the Northwest Shelf and Timor Sea region, where tropical cyclones (hurricanes) threatened numerous oil, gas, mining and shipping operations.
Prior to moving to Australia, Brooks worked at television stations in Huntsville, Jacksonville, Baltimore, Philadelphia and Charleston, S.C.
A Florida resident beginning in 1980, Brooks graduated high school in St Johns County, attended and graduated from Jacksonville University, then received a master's degree in atmospheric science from the University of South Carolina. Brooks is an American Meteorological Society Certified Broadcast Meteorologist. Growing up in the Southeast U.S., he regularly checks the tropics for any potential storm development, is used to the afternoon and evening thunderstorms, and has tracked numerous severe and tornadic thunderstorms in spring.
Brooks is married and has two children. Brooks enjoys playing soccer, surfing, grocery shopping, cheering on the South Carolina Gamecocks and Jacksonville Jaguars, and hanging with his family.