Home prices gain value at slower pace in October: CoreLogic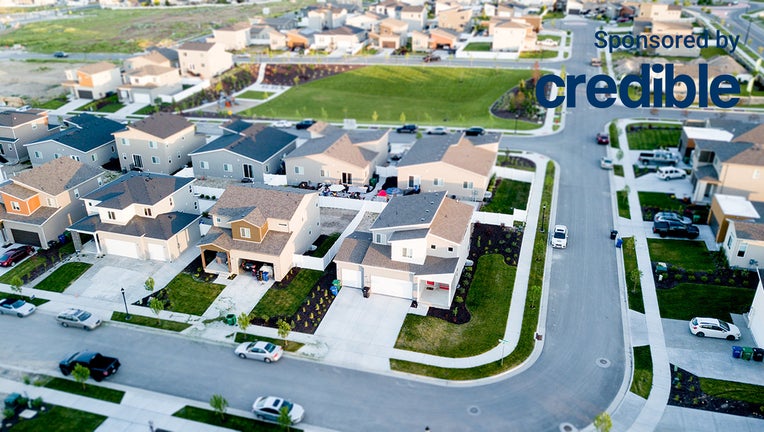 article
U.S. home prices registered the lowest year-over-year increase recorded so far this year and price growth could start moving into negative territory by spring 2023, according to the latest CoreLogic Home Price Index (HPI).
House prices increased by 10.1% annually in October compared to 11.4% in September. Price growth is expected to cool to 4.1% year-over-year by October 2023, according to CoreLogic.
On a monthly basis, home prices dropped by 0.1% in October compared to September, according to the report.
The latest data on the slowdown in home price growth comes as mortgage rates have started to edge back downward in response to the belief that inflation may have reached its peak. 
"Following the recent mortgage rate surge above 7%, real estate activity and consumer sentiment regarding the housing market took a nosedive," Selma Hepp, CoreLogic's interim lead of the office of the deputy chief economist, said. "Home price growth continued to approach single digits in October, and it will move in that direction for the rest of the year and into 2023."
If you are interested in taking advantage of your home value, you could consider applying for a cash-out refinance to access the equity you've built up in your home. You can visit Credible to find your personalized interest rate without affecting your credit score.
SPENDING ON AUTO INSURANCE IS UP: HERE'S HOW DRIVERS ARE SAVING MONEY
Home prices won't grow month-to-month until 2023: expert
Higher mortgage rates have impacted the purchasing power of homebuyers, slowed housing sales and dissuaded sellers from listing homes, according to CoreLogic.  
"One reason that fewer owners are putting their homes on the market is because of something called the 'lock-in effect,'" CoreLogic said in a separate report. "Homeowners who hold low-interest-rate mortgages are reluctant to sell in an environment with rising rates because that means relinquishing the low mortgage rate on a current property and taking out a higher-rate mortgage on a new purchase."
The expectation is that once mortgage rates return to more attractive levels, buyers could return to the market with limited supply inventory, creating an environment where home price growth could increase, according to CoreLogic.
"While some housing markets have seen significant recalibration since the spring price peak and are likely to post losses in 2023, further deteriorating for-sale inventory, some relief in mortgage rate increases and relatively positive economic news may help eventually stabilize home prices," Hepp said. 
If you are looking to reduce your expenses, you could consider refinancing your home loan to lower your monthly payment. You can visit Credible to compare multiple mortgage lenders at once and choose the one with the best interest rate for you.
MILLIONS OF BORROWERS MISTAKENLY TOLD THEY WERE APPROVED FOR STUDENT LOAN RELIEF
Home equity gains are also slowing
Cooling home prices have led to a slowdown in home equity gains, according to CoreLogic. 
The average U.S. homeowner saw equity gains totaling $34,300 in the third quarter of 2022, compared with the nearly $60,000 year-over-year increase recorded in the second quarter.  
As home price appreciation continues to slow and possibly move into "negative territory," it is expected that equity increases will decline "in some parts of the country," CoreLogic said.
"Weakening housing demand and the resulting decline in home prices since the spring's peak reduced annual home equity gains and pushed an additional number of properties underwater in the third quarter," Hepp said. "Nevertheless, while these negative impacts are concentrated in Western states such as California, homeowners with a mortgage there still average more than $580,000 in home equity."
If you want to take equity out of your home before prices drop further, you could consider applying for a cash-out mortgage refinance. To see if this is the right option for you, contact Credible to speak to a home loan expert and get all of your questions answered.
HOMEOWNERS TAP HELOCS AT RECORD LEVEL IN FIRST HALF OF 2022: CORELOGIC
Have a finance-related question, but don't know who to ask? Email The Credible Money Expert at moneyexpert@credible.com and your question might be answered by Credible in our Money Expert column.