31-year-old Florida man arrested over Instagram threat to 'shoot up' middle school, police say
Stream FOX 35 News:
GAINESVILLE, Fla. - A 31-year-old man is behind bars after posting a video to Instagram where he threatened to shoot up a middle school, according to officials. 
The Gainesville Police Department and Alachua County Sheriff teamed up to arrest Daniel Dominguez on Thursday, both agencies said on Facebook. The man was charged with electronic threats to kill or harm another and crime terrorism resulting in death or serious bodily injury, jail records show. 
The Florida Department of Law Enforcement contacted the Gainesville Police Department after catching wind of the video Dominguez allegedly posted on Instagram, which revealed his plans to shoot up a middle school on Saturday or Sunday as he sat next to an AR-15 rifle and handgun, officials said.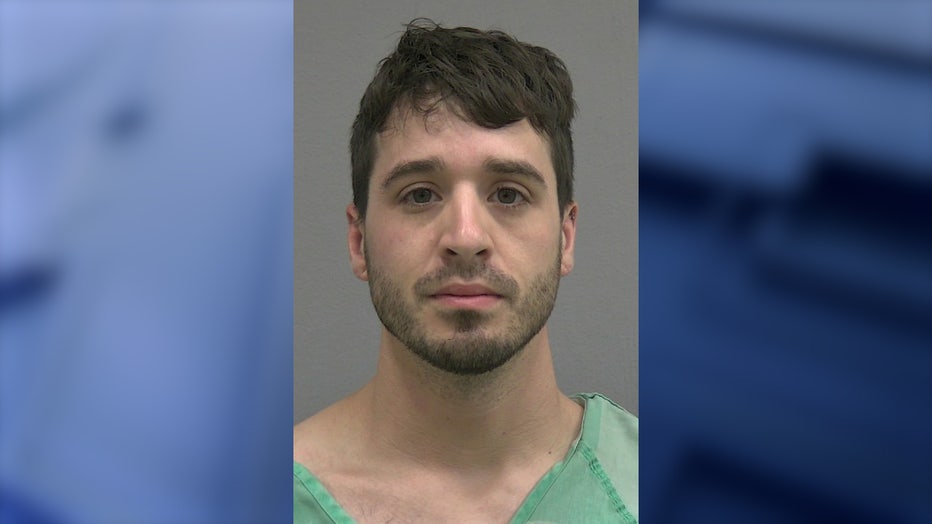 Photo: Alachua County Sheriff
The targeted middle school was not immediately revealed by officials. 
Gainesville police were able to find and arrest Dominguez at his home near the University of Florida's East Campus. A search warrant was also obtained for his house, where additional evidence was collected. 
RELATED HEADLINES:
"This is a great example of law enforcement working together to protect our children and community," both agencies wrote on Facebook. 
Dominguez remains at the Alachua County Jail on $2 million bond.