Woman dies after being run over by forklift at Daytona Beach Shores motel, authorities say
DAYTONA BEACH SHORES, Fla. - A woman has died after being struck by a forklift in the parking lot of a Florida beachside motel, authorities said.
The incident happened just before 2 p.m. on Monday at a construction site near A1A and Browning Ave intersection. The woman was a resident at a motel that is undergoing repairs for roof damage caused by Hurricane Ian, according to Michael Fowler, spokesman for the Daytona Beach Shores Public Safety Department.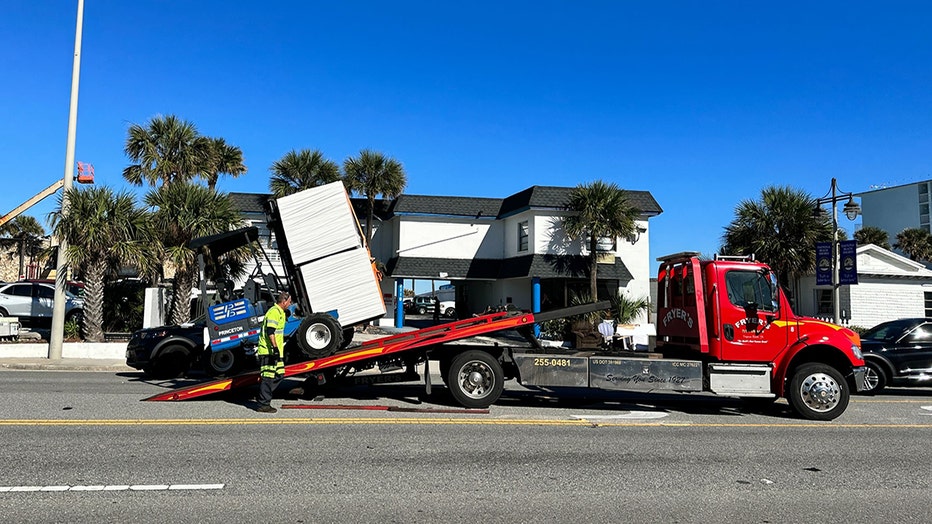 Officials investigate an accident involving a forklift in Daytona Beach Shores, Feb. 13, 2023.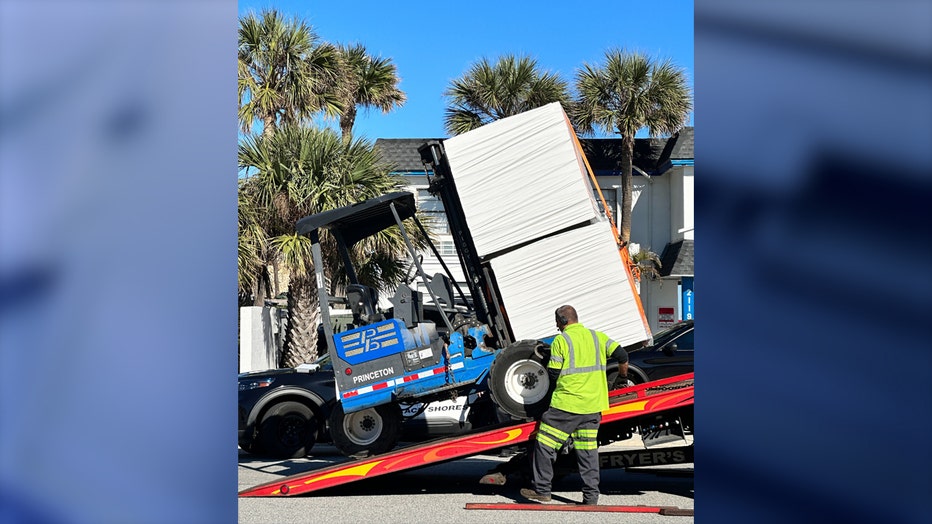 Officials investigate an accident involving a forklift in Daytona Beach Shores, Feb. 13, 2023. 
Fowler said the woman was walking through the motel parking lot when a company was delivering roofing materials. The forklift driver carrying the load of materials did not see the woman and ran over her, according to police.  The victim, 62, was taken to Halifax Medical Center as a trauma alert and passed a short time later. Her identity was not immediately released.
The driver of the forklift is cooperating with the investigation, according to authorities.
"The driver has told us that he was looking between the two loads – there was a small space between the two loads – and that he was looking there, and he never saw the pedestrian," Fowler explained. "Unfortunately, when somebody told him to stop he backed up and most likely ran over her again."
Investigators are collecting evidence and conducting witness interviews to determine what led to the accident. "This was a tragic accident, and we will conduct a full investigation to determine what led to it," Fowler added. 
The Occupational Safety and Health Administration (OSHA) has been notified as this is preliminarily deemed a construction accident, Fowler said. The city is expected to conduct its own investigation to determine if any charges will be filed in this case.