Florida man rapes girl who rejected plea to 'rekindle relationship' a week after jail release: deputies
Stream FOX 35:
CLERMONT, Fla. - Eight days after a man was released from jail for simple battery, he has found himself behind bars again for allegedly raping a female who rejected his plea to "rekindle their relationship," according to the Lake County Sheriff's Office. 
Jacson Mendoza was arrested and charged with false imprisonment, sexual battery and violation of pre-trial release. 
On Wednesday, Mendoza allegedly sexually battered the victim after contacting her to possibly "rekindle their relationship" after he was released from jail on Oct. 17, according to an arrest affidavit. The 39-year-old's relationship with the victim was not made clear, nor was the victim's age, albeit over the age of 12, according to arrest records. 
While the girl told Mendoza that she did not wish to rekindle their relationship, she said she'd rather be "cordial with him and support him moving forward," the affidavit said. Since the man's release, she would visit his house every day to provide him food and other household members because he has "no family or any support system," the report said. 
Mendoza had "full access" to her home.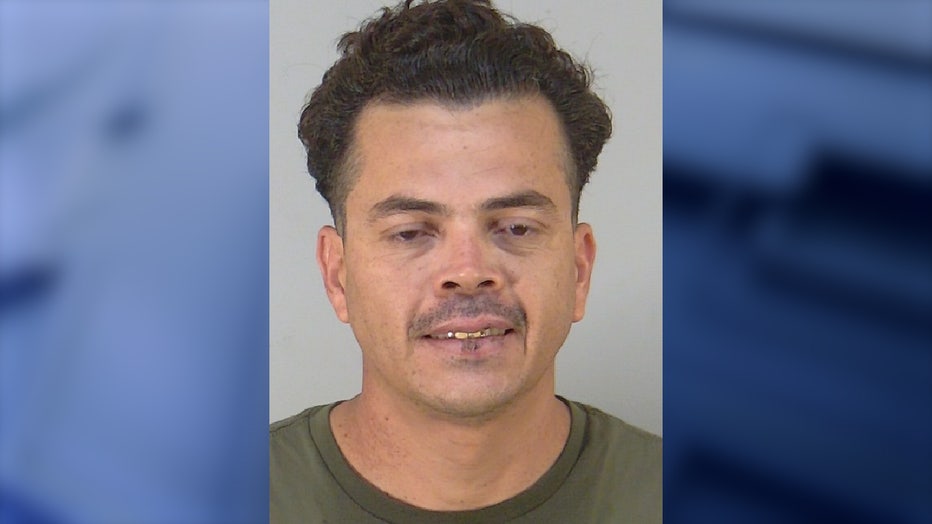 Photo: Lake County Sheriffs Office
When Mendoza visited the woman's home on Wednesday, he grabbed her and pushed her against the wall. He reportedly ignored her requests to stop, raped her and ejaculated inside her within a few seconds, according to the arrest affidavit. 
When the female tried to leave the house, Mendoza "hugged her and held her," the report said. The girl "pushed him and yelled for him to leave her alone" before leaving. 
The girl went to work, and Mendoza followed her there on his bike. After telling him again to leave her alone, she made her way to a Lake County Sheriff's Office's district office with her mother and reported the incident. 
Deputies asked the girl if she had been intimate with Mendoza since his release, and she said they had consensual sex the day of his release. 
MORE CRIME NEWS:
"She instantly regretted the incident and informed Mendoza that this will never happen again, and that this was due to her not being intimate for nearly two months," the report said. 
The girl added that there was "never" any point in their relationship where they had an incident similar to the one that happened Wednesday, the report added. 
Deputies found Mendoza at his house and arrested him. He was transported to the Lake County Jail, where he remains on $60,000 bond.