Florida reports 174 deaths, nearly 2,000 more coronavirus cases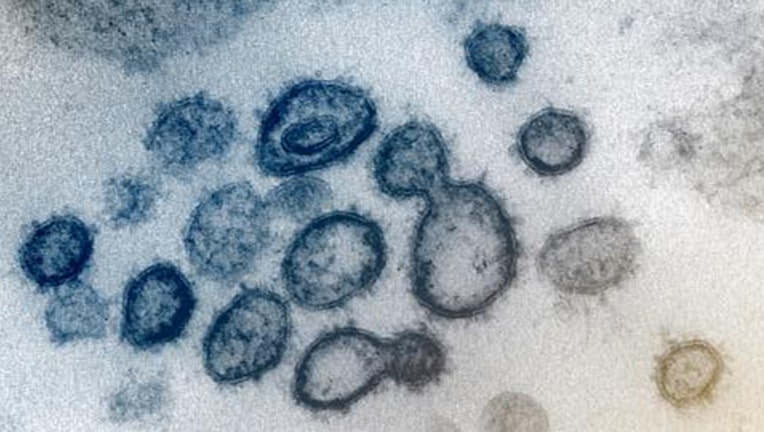 article
ORLANDO, Fla. - On Wednesday, the Florida Department of Health reported another 1,948 coronavirus cases and 174 more resident deaths. 
The statewide total of cases is now at 706,516 and the death toll has reached 14,317. 
On Friday, Florida entered phase three of reopening with no limitations on restaurants effective immediately. They must operate at a minimum of 50 percent capacity, regardless of rules by the local government.  
RELATED: House Democrats unveil new $2.2T proposal for coronavirus aid
The original plan for Phase 3 allowed for the following changes:
Individuals older than 65 years of age and individuals with a serious underlying medical condition can resume public interactions but should practice social distancing.
Non-vulnerable populations should consider minimizing time spent in crowded environments.
Non-essential travel may continue.
Employees should resume unrestricted staffing of worksites and implement the final phasing in of employees returning to work.
Employees should resume non-essential travel and adhere to CDC guidelines regarding isolation following travel.
Local government meetings should return to in-person quorum and public participation for local government bodies.
Bars, pubs, and nightclubs that derive more than 50 percent of sales from alcohol should operate at full capacity with limited social distancing protocols. Businesses should maintain adequate sanitation practices. (UPDATE: Bars need local government approval to reopen to full capacity, but the state restrictions are lifted)
Restaurants and food service establishments may operate at full capacity with limited social distancing protocols. Businesses should maintain adequate sanitation practices.
Gyms and fitness centers should open to full capacity but should maintain adequate sanitation practices among employees and patrons during all hours of operation.
State parks should be fully opened, including overnight accommodations. Beaches should remain fully open.
Large venues such as movie theaters, concert halls, and bowling alleys should re-open fully with limited social distancing protocols.
Large spectator sporting events should consider reducing capacity with limited social distancing protocols.
Theme parks may return to normal operations with limited social distancing protocols.
Salons, barbershops and nail salons, should operate under full capacity but should consider removing all unnecessary, frequent-touch items such as magazines and newspapers, and maintain sanitation standards.
Retail businesses should operate at full capacity.
House Democrats unveiled a scaled-back $2.2 trillion aid measure Monday in an attempt to boost long-stalled talks on COVID-19 relief, though there was no sign of progress in continuing negotiations between House Speaker Nancy Pelosi and Treasury Secretary Steven Mnuchin.
The latest Democratic measure would revive a $600-per-week pandemic jobless benefit and send a second round of $1,200 direct payments to most individuals. It would scale back an aid package to state and local governments to a still-huge $436 billion, send a whopping $225 billion to colleges and universities, and deliver another round of subsidies to businesses under the Paycheck Protection Program.
Get complete coverage of the coronavirus HERE.