Lakeland baby found dead in dumpster, police chief says
LAKELAND, Fla. - While a man was combing through a dumpster behind a Lakeland business, he came across a bag. Inside that bag was a deceased baby, the police chief said Thursday.
The body was found with the umbilical cord still attached, wrapped in a plastic bag, said Lakeland Police Chief Sam Taylor during a Thursday press conference. 
The dumpster was located behind the Just Move gym on Florida Avenue South. Police think the male baby had been there for less than 10 hours.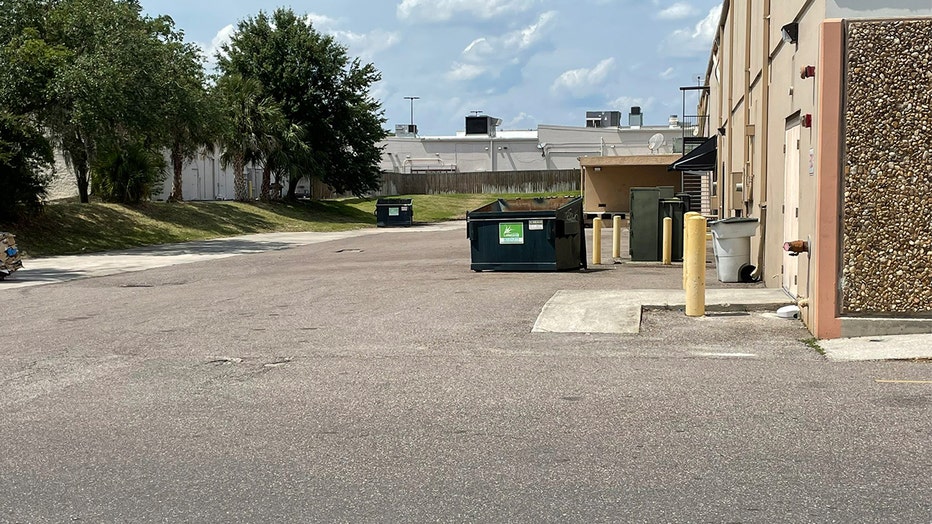 "The medical examiner is in possession of the child," the police chief said, adding that charges would depend on the final autopsy report. "Detectives and police are out there canvassing the area to find any information they can that will lead them to who put the child in the dumpster."
READ: 13-year-old with criminal history arrested after shooting Lakeland officer in the foot, officials say
At this time, it's unknown whether the child was a stillborn or a victim of homicide. The police chief said he wouldn't provide a further description of the child, but said – emphasizing that investigators still don't know the cause of death – that if there is any pregnant woman who believes they cannot care for the child, there are options.
Erick Decker and his wife spent years trying to conceive, for him, it hits close to home.
"Honestly just makes me want to puke," said Decker.  "I don't understand how people can make a decision like that with so many people out there willing to adopt and that are having challenges having children," he said.
It's at least the second case of its kind in Polk County this year.  In January, a newborn was found abandoned near a Mulberry mobile home park. That child luckily survived.
Florida's Safe Haven Law allows parents to leave their unharmed newborn child – up to a week old – at hospitals or EMS and fire stations anonymously. Just two minutes away from the Just Move gym is an emergency room, Chief Taylor said.
"Safe places are any police department, fire station, a hospital, or emergency room," he said. "They can take them in no questions asked."