Man shot near Orlando Public Library was trying to flee suspects' car during robbery, kidnapping: police
ORLANDO, Fla. - Two people were arrested Monday after allegedly shooting a man who tried to escape their car when they demanded money he didn't have, according to the Orlando Police Department. 
Dekayla Gray, 26, and Kevin Johnson, 30, were arrested and charged with attempted first degree murder, kidnapping with intent to commit a felony, armed carjacking with a firearm and shooting into an occupied vehicle. 
The incident happened around 2 p.m. Monday at the intersection of East Central Boulevard and North Rosalind Avenue in downtown Orlando, near the Orlando Public Library. 
Police responded after reports of a shooting and when they arrived, they found an adult male victim with a non-life-threatening gunshot would. He was transported to a local hospital in stable condition. His condition at this time was not made immediately clear. 
An investigation revealed that the victim agreed to meet Gray and Johnson near the Rosemont Community Center. But once he arrived, the two allegedly held him at gunpoint and demanded money. Because the man didn't have any money at the time, Gray and Johnson ordered him to get into the car and they started driving him to downtown Orlando, according to police.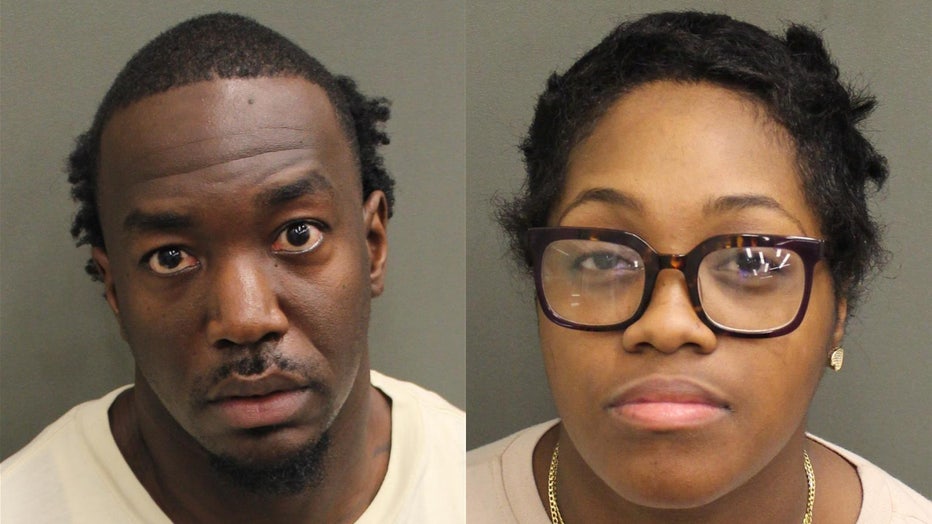 Kevin Johnson (left) and Dekayla Gray (right) were arrested. (Photo: Orange County Jail)
RELATED: Family fight ends in shooting at Orlando home; man, woman taken to hospital, officials say 
In the area of Central and Rosalind, the man tried to escape by jumping out of the car, police said. That's when a physical fight erupted, and the man was shot while trying to run away, police said. 
The two remain held at the Orange County Jail.