Orlando weather: Gorgeous Valentine's Day ahead for Central Florida; when temps return to the 80s
ORLANDO, Fla. - Tonight's low: 46 degrees | Today's high: 73 degrees

Main weather concerns: No weather concerns for Valentine's Day. Looks like another beautiful, sun-filled day, with a high near 73. Rip current risk along the beaches stands in the moderate range today.
BEACHES: Nice day along the beaches. Breezes ease today, skies are dry. Rip current risk is moderate. Surf is in the 1-2' range as a small Easterly swell dribbles in. Winds are mainly Westerly all day so surf will be well-groomed and clean. High tide is just shy of 1 pm.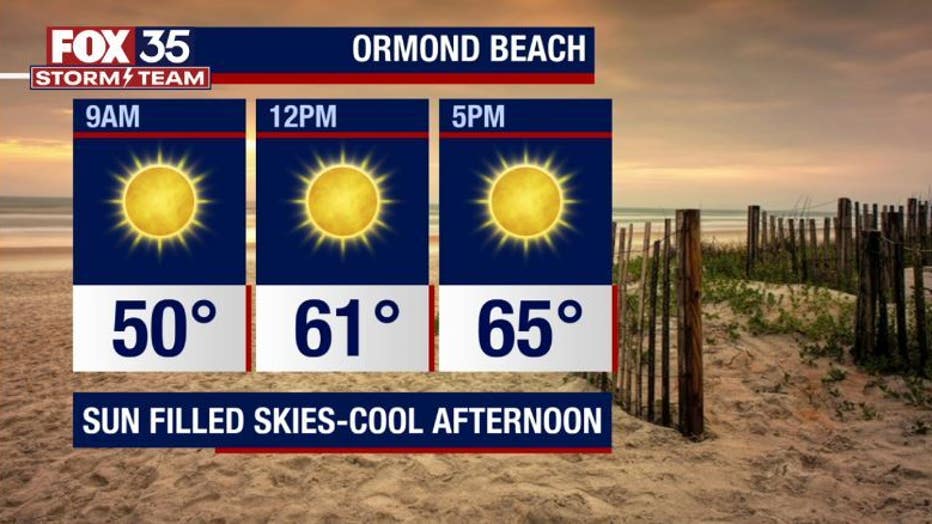 THEME PARKS: Great day for the theme parks! After a chilly start, high for the pm heads to near 70, sun-filled skies.
OUTLOOK: Temperatures will gradually warm back to the low-80s by midweek.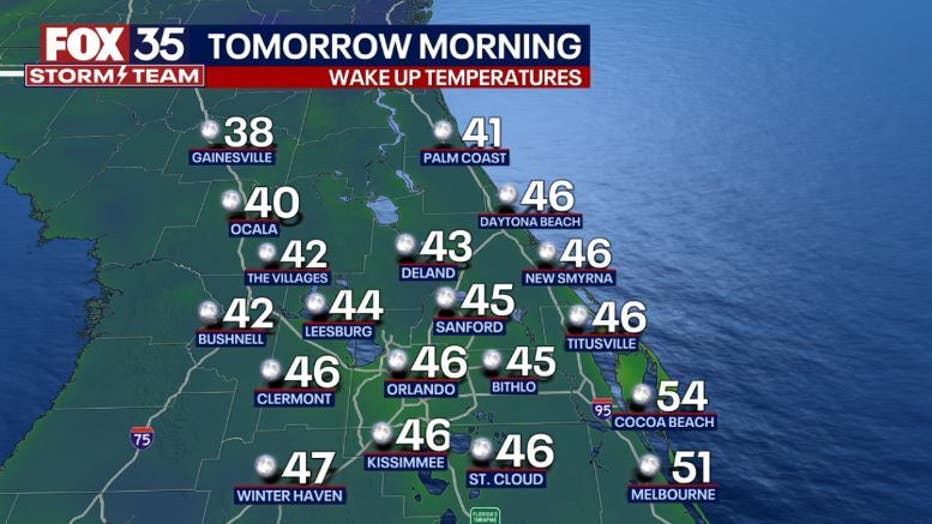 Stays dry until Friday as our next cold front approaches the area. As of right now, it looks like a few showers with rain chances currently at 30% for Friday.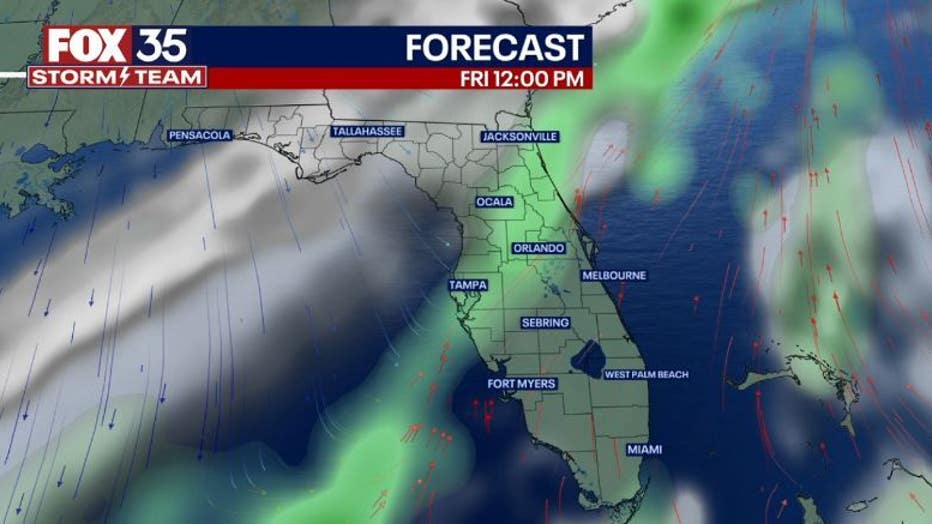 Behind the front, cooler and drier with a nice run of weather.