Orlando Weather Forecast: Beautiful sunny skies Sunday in Central Florida
Tonight's low: 70 degrees | Tomorrow's high: 87 degrees | Rain: 30%
Main weather concerns: Most of  Central Florida is staying dry this afternoon. Brevard county will see a few afternoon showers. These showers will stick around through the early evening and overnight hours. Moisture is increasing across Central Florida. Luckily, no rain is expected over the Central Florida portions of the St. Johns river where record river flooding continues.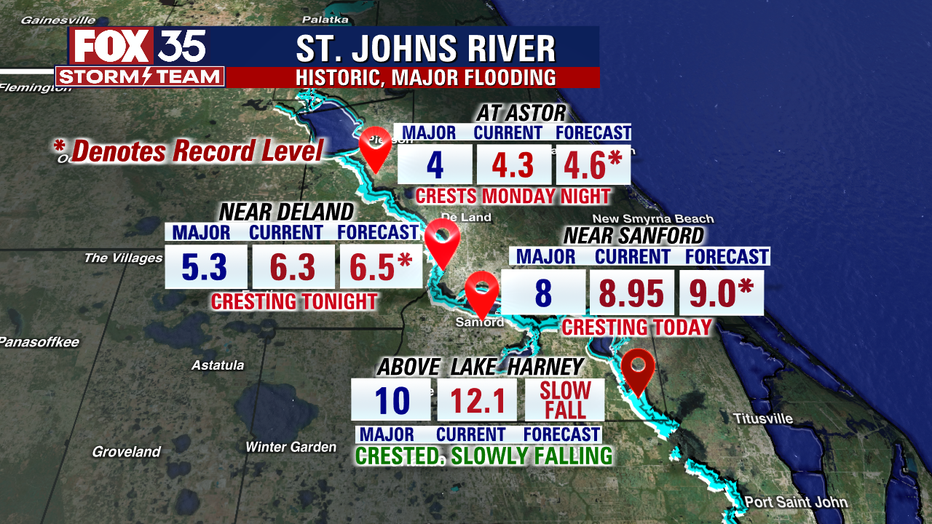 BEACHES
Monday, high temperatures reach the low 80s at the beaches. Rain chances hold off for the coast on Monday. Mostly sunny skies are in the forecast. Be careful while swimming. The water rip current risk will be moderate, and the surf will be around 3 ft.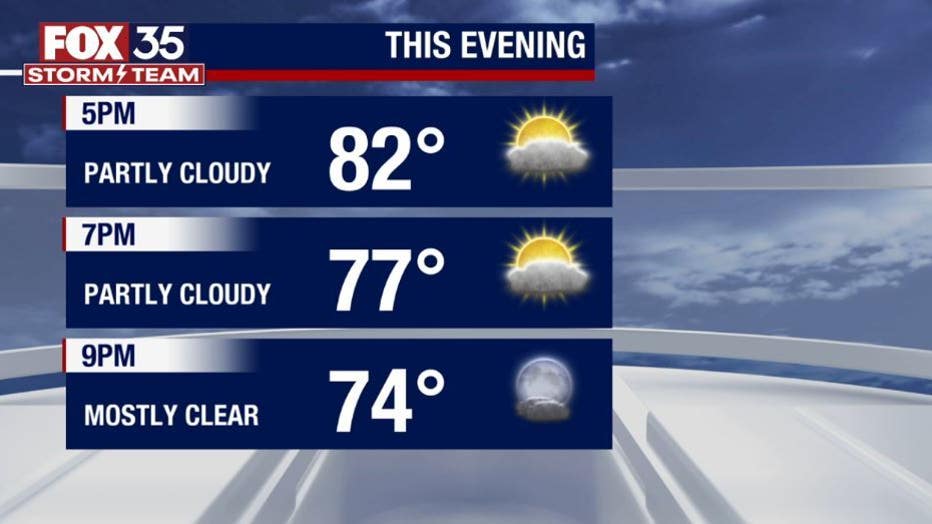 THEME PARKS
There is a slight chance of rain tomorrow near the theme parks. The highest chance will come between 2-6 pm. Mostly sunny skies to start the day. Temperatures will peak in the upper 80s.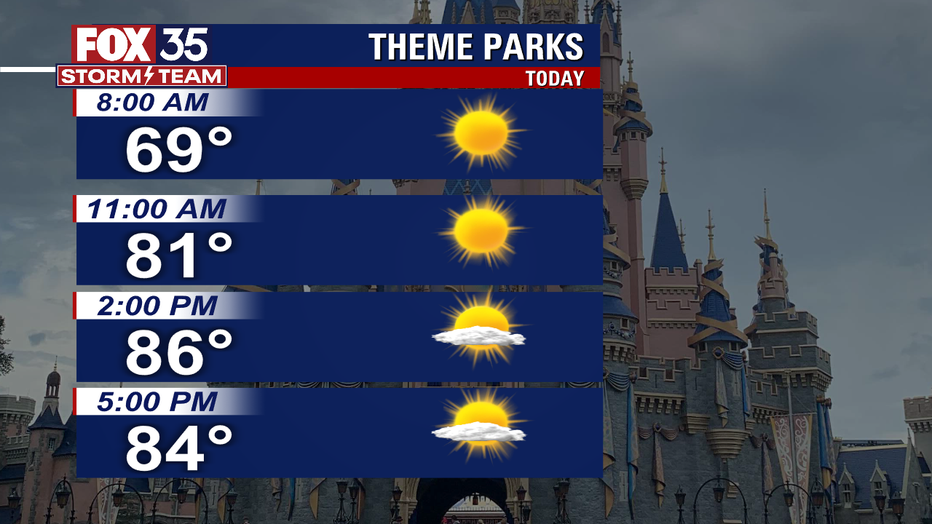 OUTLOOK
Monday, the humidity will start to increase and the chance of rain chance return at 30%. Rain chances will be on the rise throughout the next week with rain chances being the highest on Wednesday and Thursday.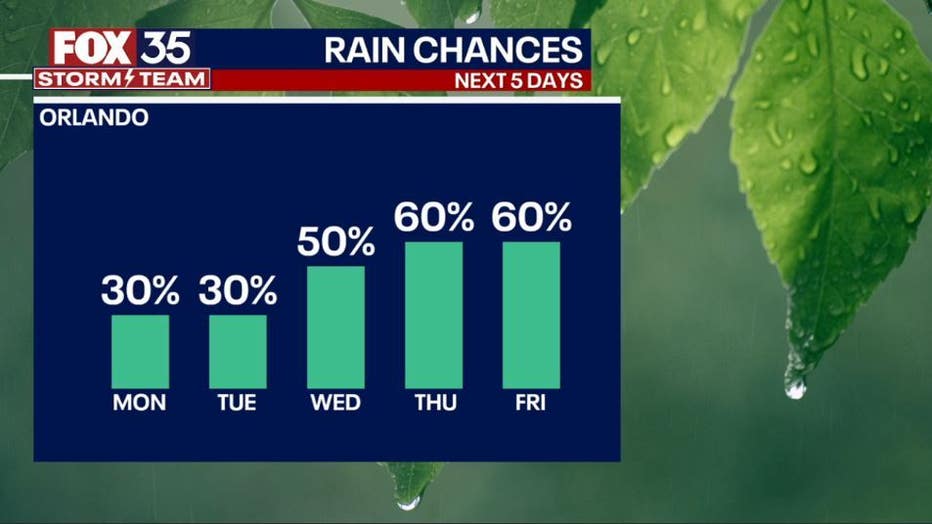 TROPICS
Julia is now a tropical storm again with max sustained winds at 50 mph. Julia continues its path across Central America moving to the West at 19 mph. There is no threat to Florida, however, Julia will increase the humidity and aid in increasing our rain chances next week.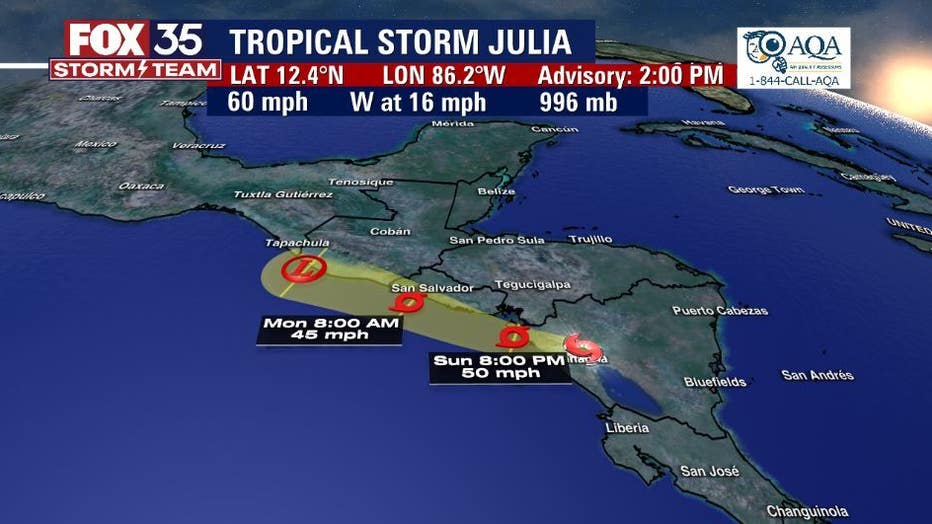 Outside of this system, the tropics remain quite overall.