Orlando Weather Forecast: Cold front to bring cooler temps to Central Florida this week
Tonight's low: 67 degrees | Tomorrow's high: 87 degrees | Rain: 40%
Main weather concerns: Another dry evening across Central Florida. Skies stay mostly clear. Low temperatures drop to the mid to upper 60s across the area. Tomorrow rain chances increase ahead of a front. Scattered showers and thunderstorms are possible. The main concerns will be heavy rainfall, wind gusts up to 60 MPH, and lightning.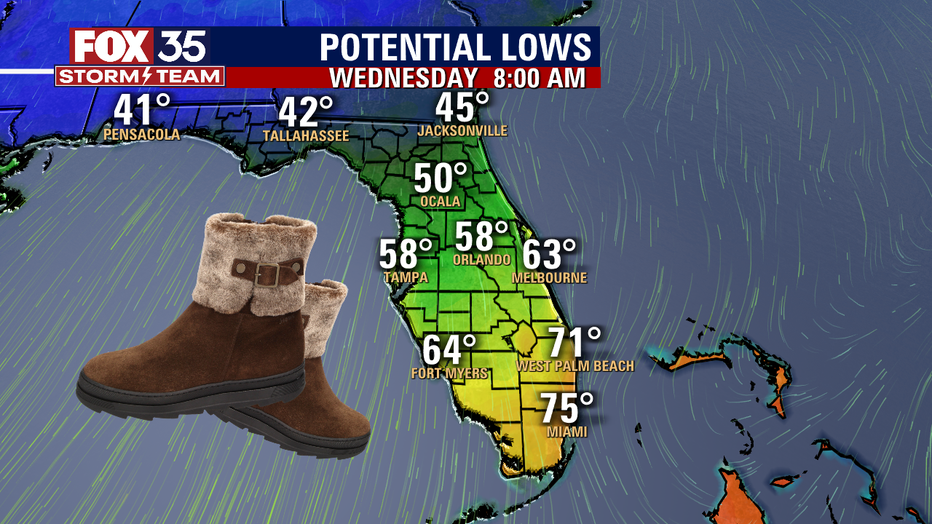 Scattered storm chances return Monday and Tuesday with a risk of strong to severe storms. Much cooler and drier air arrives Wednesday.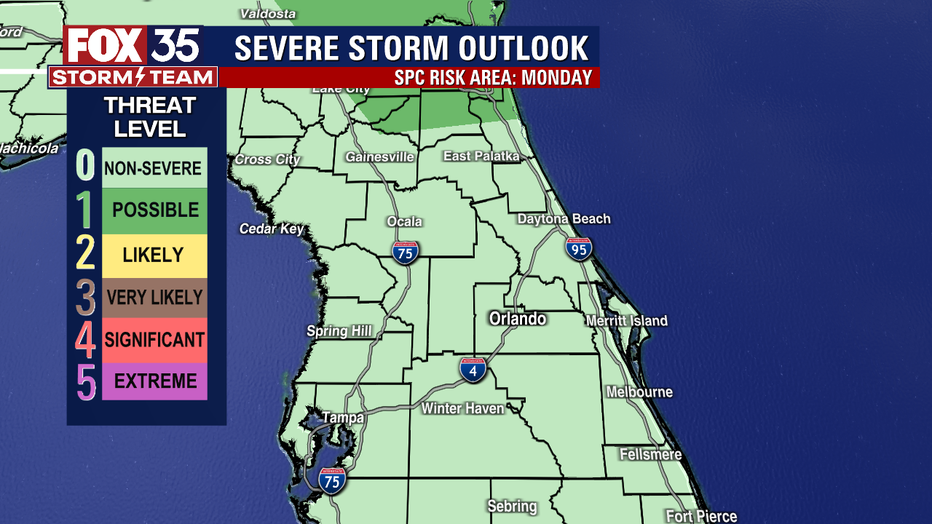 BEACHES
Rain returns to the coast in the afternoon. Mostly cloudy skies throughout the day with high temperatures reaching the upper 70s.  The surf will be around 2 feet with a moderate risk of rip current.
THEME PARKS
A cloudy afternoon at the parks tomorrow. There will be a slight chance of showers in the early afternoon between 11-12 pm. Shower chances will increase through the afternoon into the early evening. Mostly sunny skies through midafternoon. Temperatures reach the upper 80s.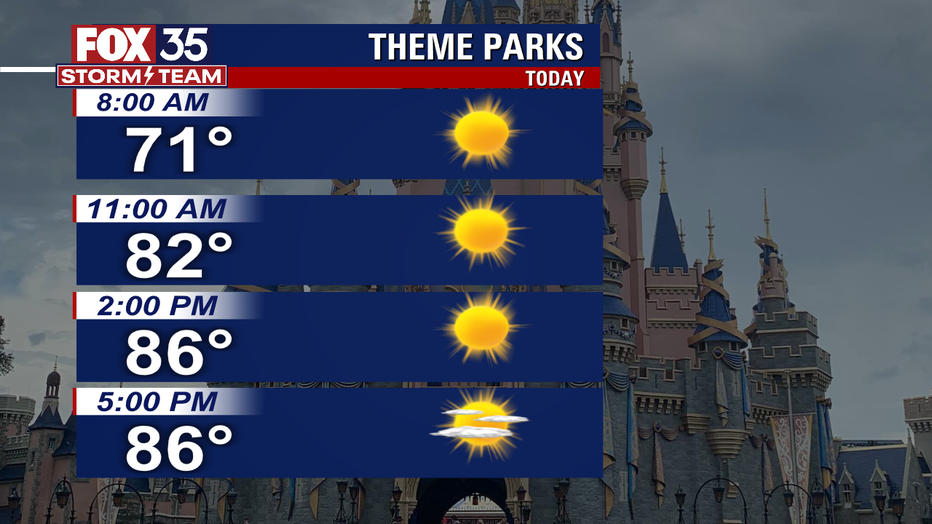 OUTLOOK
Temperatures will be in the mid to upper 80s across Central Florida on Monday. If you like warmer weather enjoy tomorrow. Tomorrow another front moves in and that could bring a more notable change to the forecast by midweek. Low temperatures will drop to the 50s for the first time this season, and high temperatures will be in the mid 70s.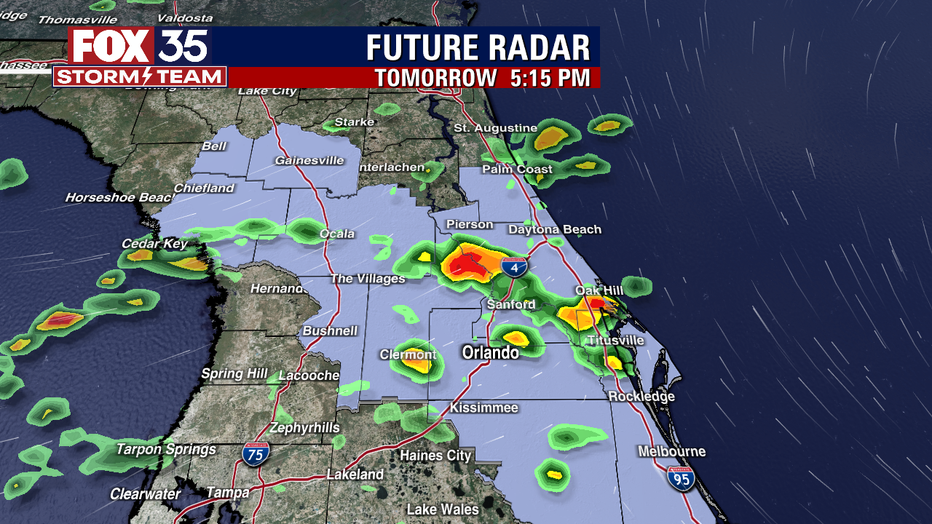 TROPICS
No tropical activity is expected in the next five days.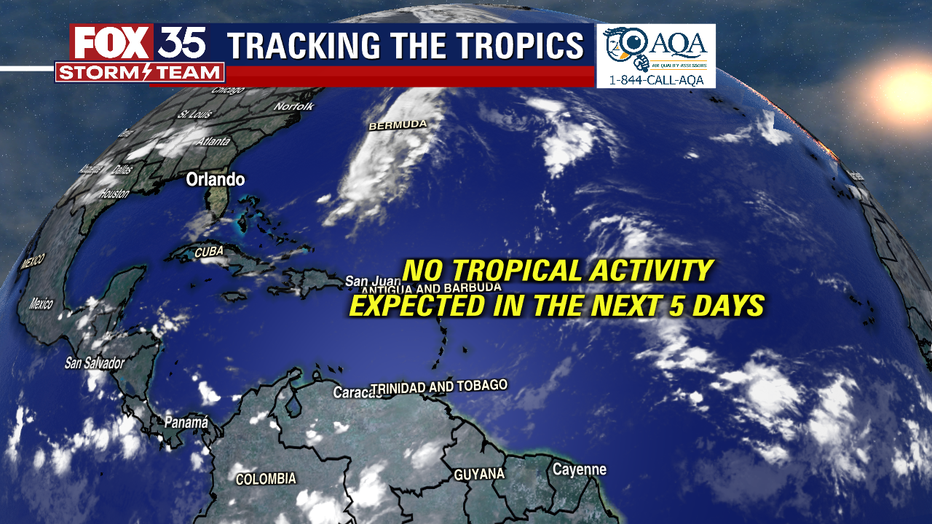 Continue to check in with us at FOX 35 for more on the tropics!