Orlando Weather Forecast: Foggy start to new year in Central Florida, with rain possible
LAKE MARY, Fla. - Today's high: 76 degrees | Tonight's low: 64 degrees
Main weather concerns: Another morning with dense fog. Visibility will be severely reduced through the first part of the morning for most of Central Florida. This afternoon will be mild and cloudy with highs in the 70s. There is a slight chance of a shower south of I-4. More dense fog is likely Monday morning.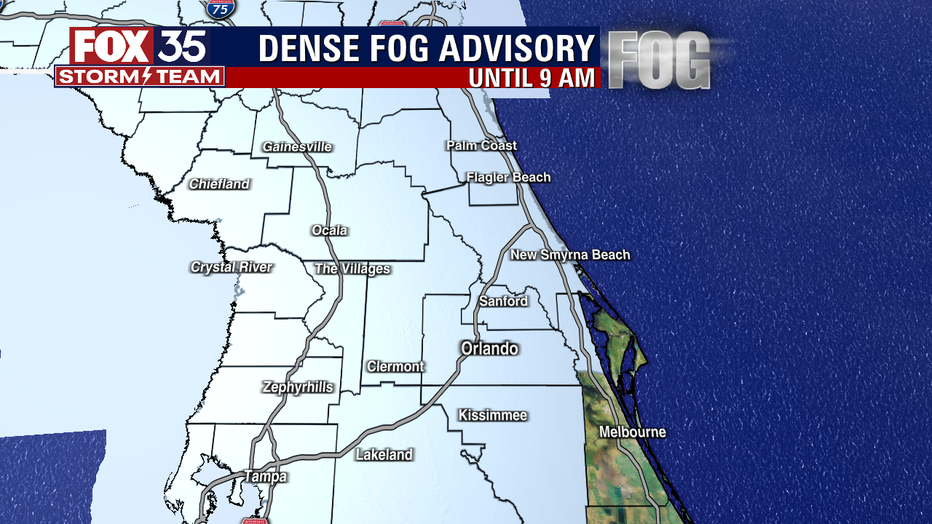 BEACHES: Cloudy skies return for the beaches with a light west wind. There remains a moderate rip current risk with surf at 3 feet. Highs warm to near 75.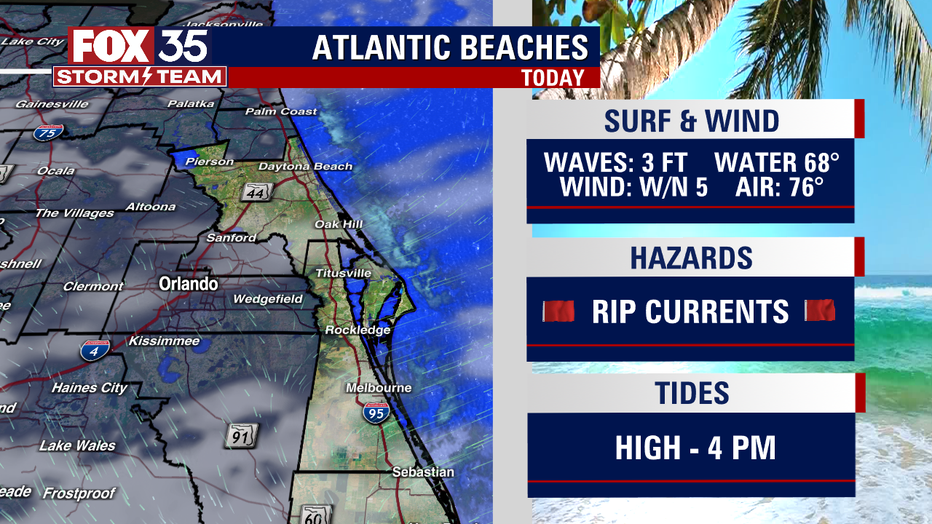 THEME PARKS: Overcast conditions at the parks today with highs near 76. We can't rule out a stray mid-afternoon shower, but it will likely remain dry.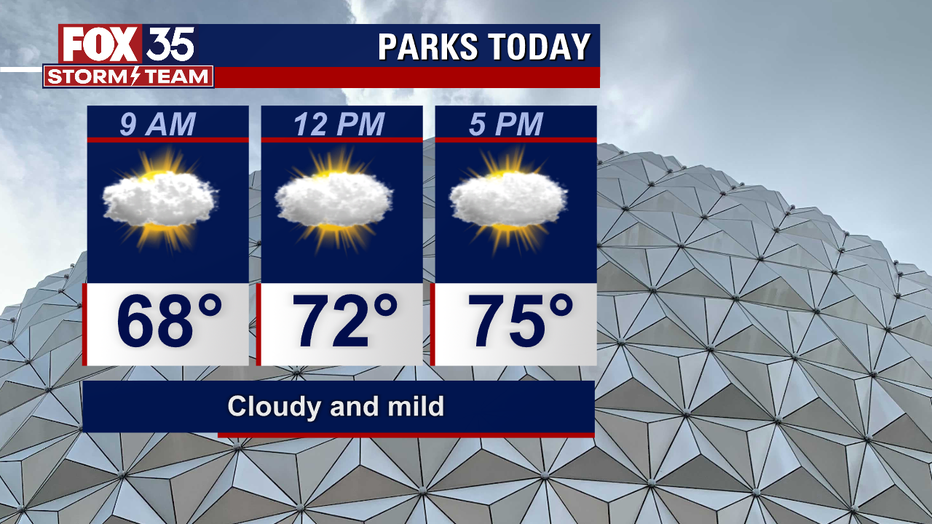 OUTLOOK: It will be a warm start to the New Year with highs in the upper 70s to low 80s. Rain chances could return again late Wednesday through Thursday morning with our next cold front.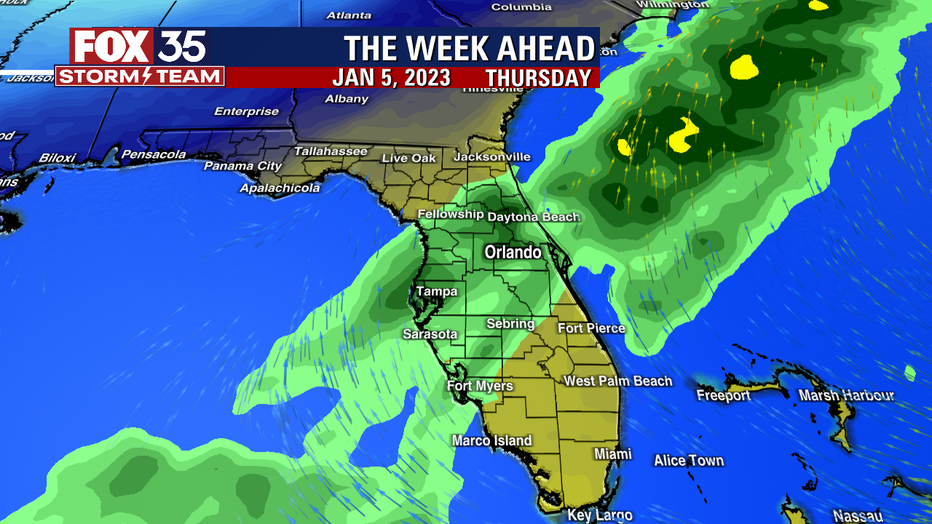 As of now, we don't anticipate severe weather. Cooler, more seasonable weather will return heading into the weekend.