Orlando Weather Forecast: Dry skies and sunshine expected in Central Florida
Tonight's low: 66 degrees | Tomorrow's high: 84 degrees | Rain: 0%
Main weather concerns: pleasant weather for the afternoon. Dry conditions continue into the night. Lows drop down into the mid 60s.
However, major river flooding will continue along the St. Johns River making many roads impassable. Major flooding could last through next week in many areas.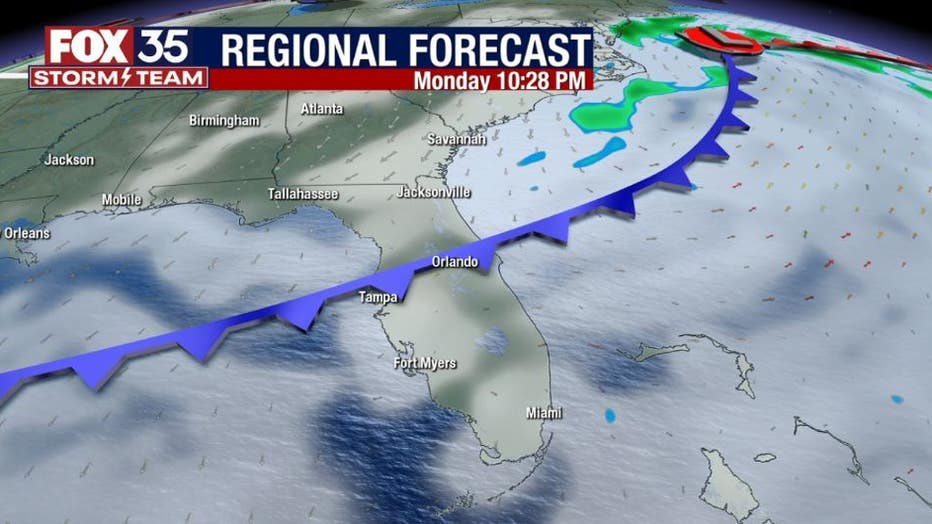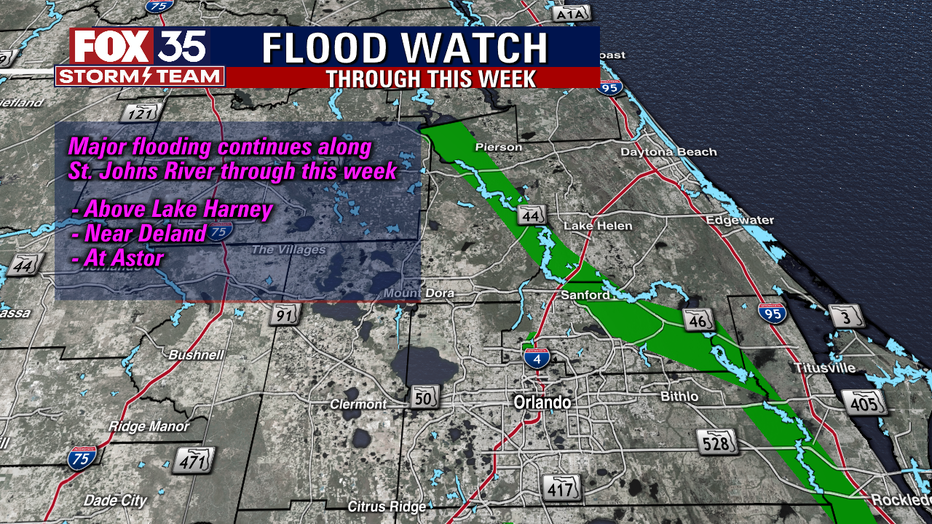 BEACHES
A wonderful day for the beaches on Monday. There will be an abundance of sunshine and dry conditions. Rip current risk will be moderate, so make sure to swim next to a lifeguard stand. The surf will be between 2-3 ft. Temperatures will peak in the mid 80s.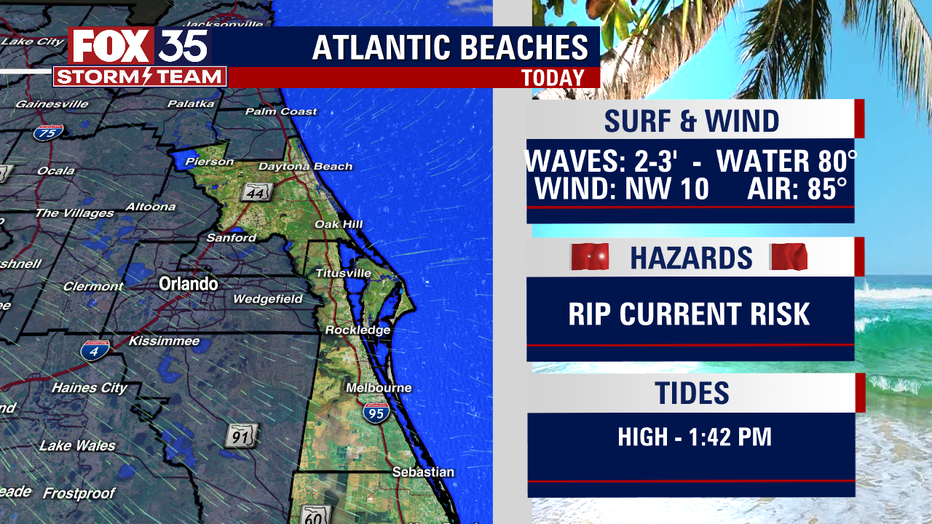 THEME PARKS
Another beautiful day, Monday. No rain chances tomorrow. Temperatures will be in the low 70s when the parks open and gradually climb to the mid 80s.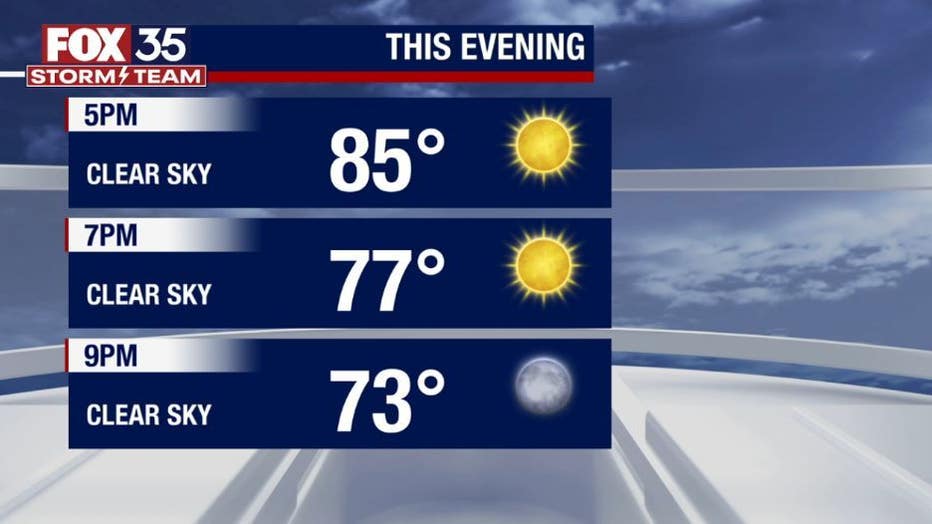 EXTENDED OUTLOOK
Dry conditions and low rain chances will extend throughout the week. Temperatures will be seasonable in the mid 80s. A front will pass down towards our south Monday. Rain chances will increase slightly Tuesday and Wednesday as moisture increases across the area. Low temperatures will be in the 60s all week long. Bring a jacket along to the bus stop. Make sure to download the FOX 35 Storm Team App to track the temperatures!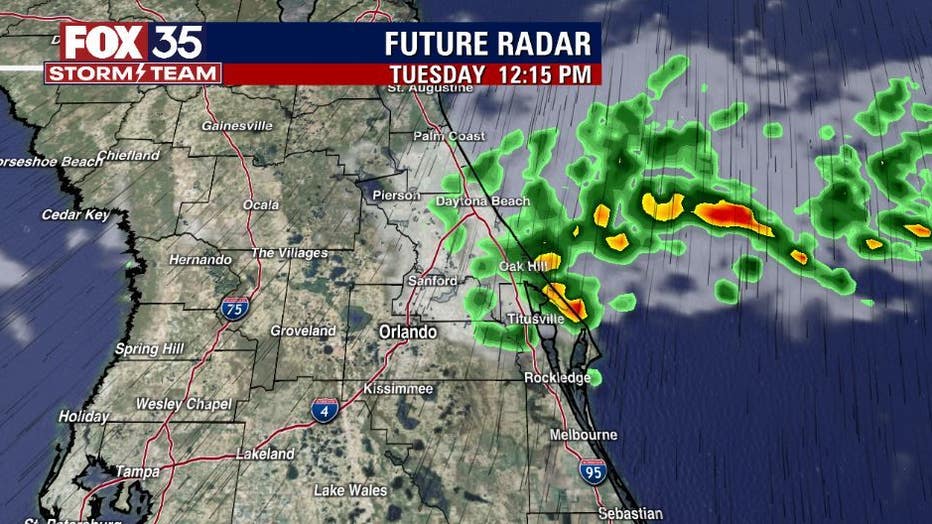 TROPICS
Ian's remnants keeps rainy weather over the Northeast. Meanwhile, the Atlantic basin looks mostly quiet with only two disturbances.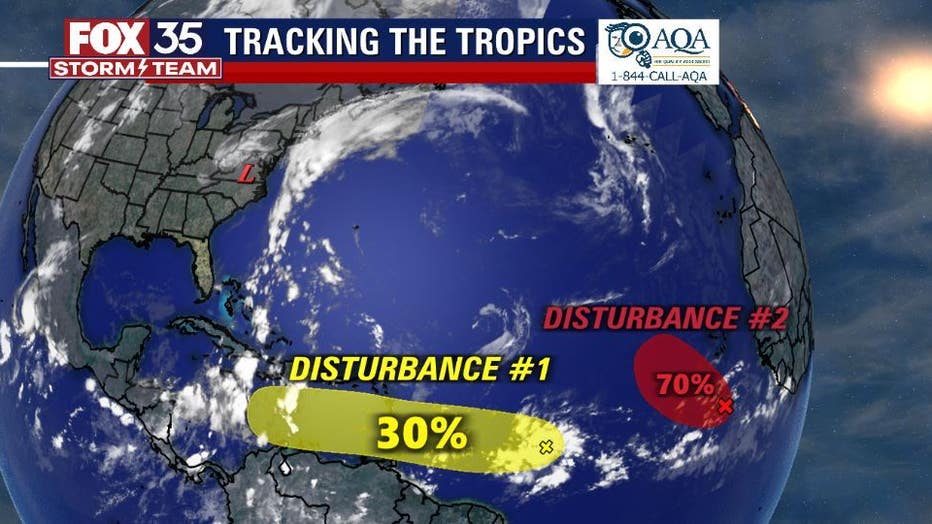 Only one is expected to become anything, but it is off the West African coast and isn't likely to go anywhere near the US.