Orlando Weather Forecast: Rainy Sunday in Central Florida with more showers expected Thanksgiving week
Tomorrow's high: 73 degrees | Tonight's low: 57 degrees | Rain: 40%
Main weather concerns: Rain and cool temperatures will continue overnight and headed into Monday. Rain will be light to moderate overnight. Low temperatures will be in the mid to upper 50s inland and low 60s along the coast.
BEACHES: Tuesday will be another gloomy day for the beaches. The rip current risk will moderate. Surf will be around 4 to 5 feet tomorrow. If you decide to go in the water, make sure to swim next to a lifeguard.
THEME PARKS: Tuesday will be another wet day for the parks. Temperatures will peak at 73 degrees tomorrow. Rain chances will be at 20%.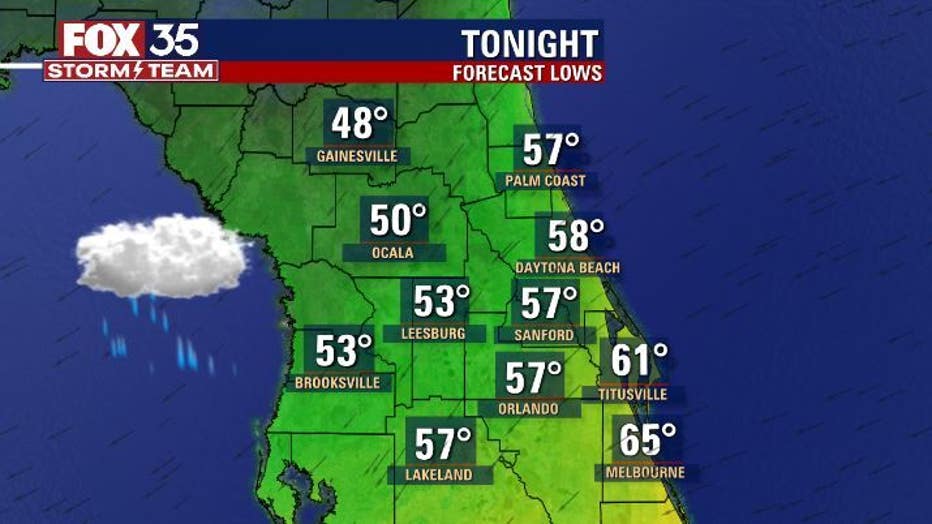 OUTLOOK: Another cloudy day on Monday, this will continue the wet week ahead. There will be a 40% chance of rain tomorrow. The highest coverage for rain will be Tuesday and Wednesday with a system coming out of the Gulf. Good news is rain chances will slim by Thanksgiving.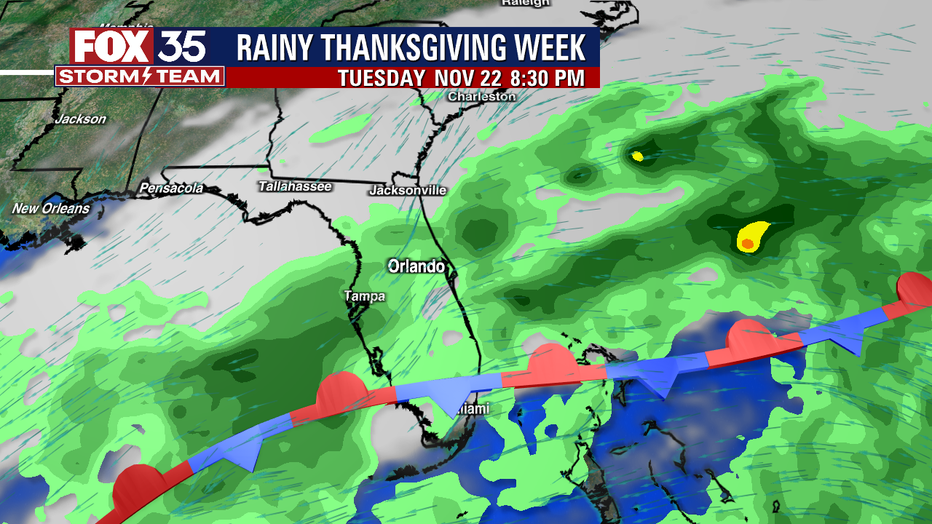 Some areas could see enough rain to cause flooding issues locally, especially south of the Cape. Thankfully, drier weather looks more likely to end the week just in time for the holiday.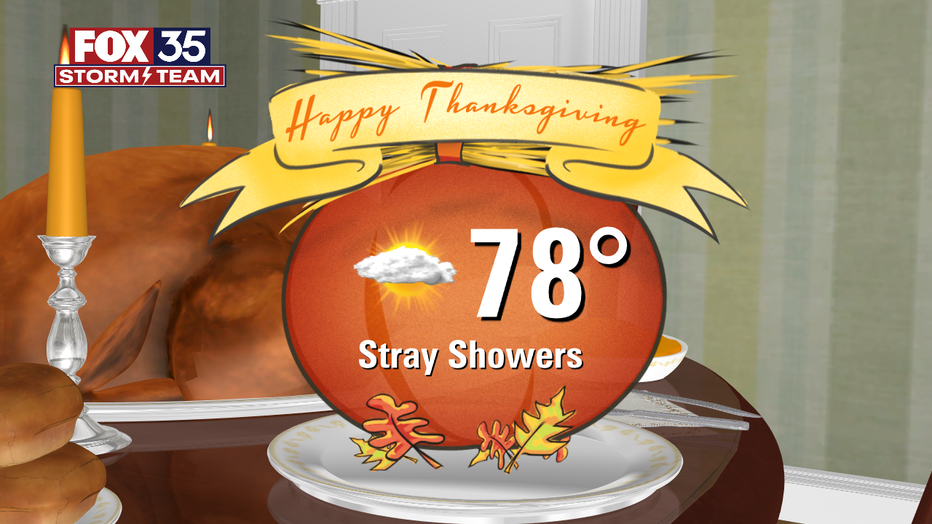 Temperatures will warm back into the 70s this week.
TROPICS: The tropics are calm with no activity expected within the next five days. The hurricane season continues until November 30th.