Orlando weather: Front to bring cooler air to Central Florida this week
Tonight's low: 66 degrees | Tomorrow's high: 86 degrees | Rain: None
Main weather concerns: A cold front comes through Wednesday around lunchtime, and may result in a few showers, with 30% of our viewing area seeing a chance for precipitation.
BEACHES: The beaches again feature a mix of sun and clouds, highs in the mid-70s. There is a moderate risk of rip currents remaining in place for the local surf zone. Surf is in the 2 to 3 feet.
THEME PARKS: It's another beautiful day at the parks, with skies staying dry in the mid-80s.
OUTLOOK: A potent cold front pushes-in Wednesday with highs in the 60s Thu/Fri. The weekend will feature a few showers as clouds roll back in.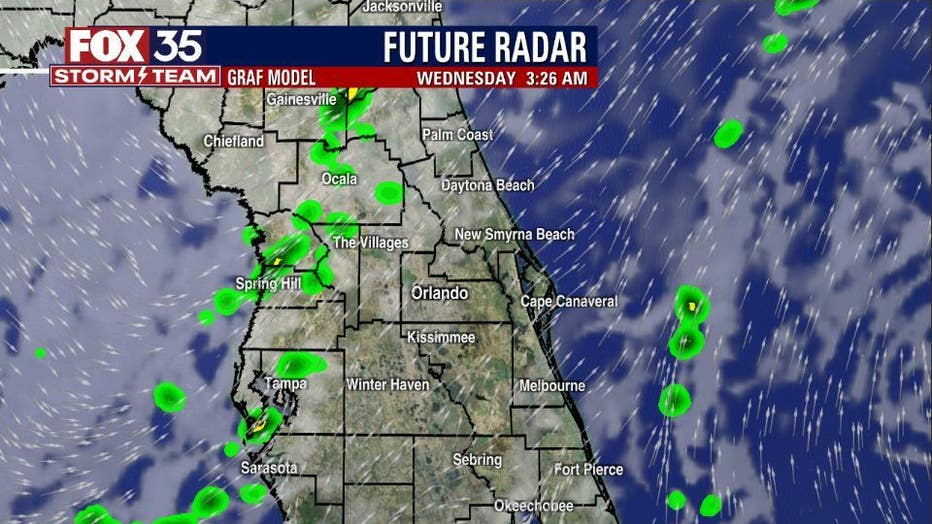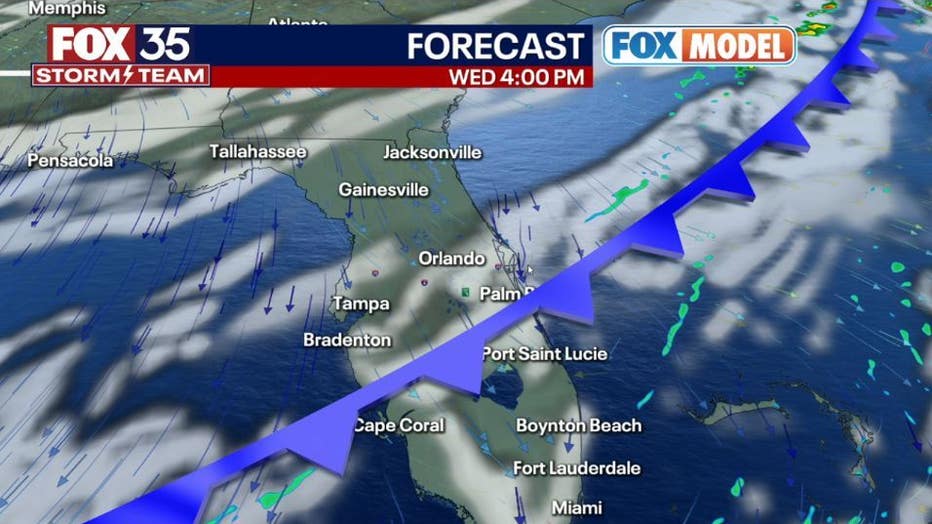 Some light showers will accompany the front on Wednesday, otherwise conditions remain dry. Coastal showers will also be possible by next weekend as increasing northeast breezes blow a few showers into the beach front.
TROPICS: The tropics are calm with no activity expected within the next five days. The hurricane season continues until November 30th.