Suspect behind sexual battery attempt identified after algae from crime scene spotted on clothes, deputies say
ORANGE COUNTY, Fla. - A suspect behind an attempted sexual battery at an Orange County retention pond was identified and arrested after algae from the pond was spotted on his shoes and shirt, detectives said.
The Orange County Sheriff's Office said on May 12 a woman was attacked near Waterford Wood Circle and Woodbury Road.
"The 23-year-old was walking home from work on East Colonial when she was suddenly grabbed from behind by another male and dragged into a nearby retention pond," said Cpl. Alex Richards with the Sheriff's Office. "He submerged her into the water and held her there violently choking her."
The victim was able to say something to the suspect.
"She said, 'I'll give you anything you want, just let me go, don't kill me!' At that point, he demanded sexual favors from her," Richards added.
At that moment, she told deputies that she spotted a car coming down Waterford Wood Circle and was able to break free and run to the driver.
"Thankfully, that citizen stopped and called 911."
MORE NEWS: Tracking coronavirus: Nearly 9,000 new cases reported in Florida on Thursday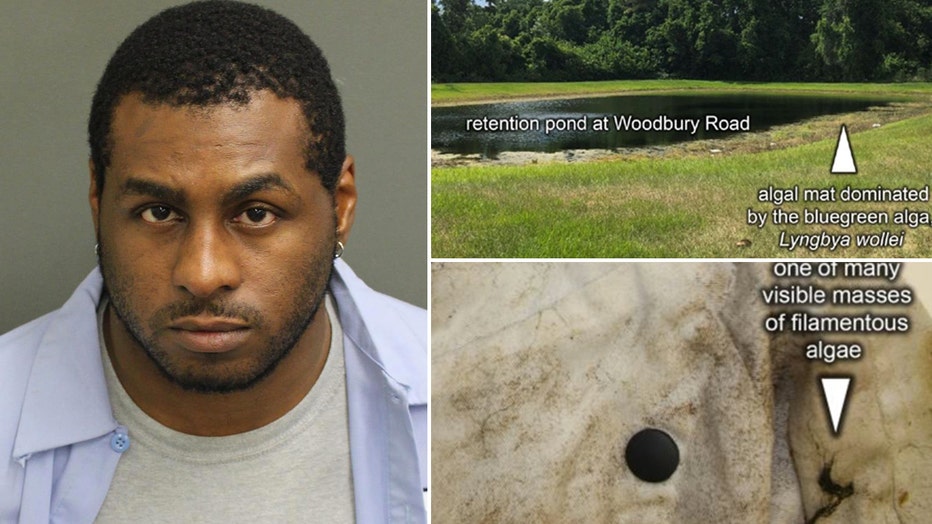 The victim sustained minor injuries to her hands, face, and neck, the Sheriff's Office confirmed.
With help from the survivor, detectives, CSI, and a forensic botanist, the suspect was identified as 30-year-old Patrick Howard. Investigators used the descriptions, surveillance video, and the algae to identify him.
"In this case, there was an abundance of algae that would normally be attached to those surfaces, but they were found in abundance in the articles of clothing on that suspect," explained Dr. Christopher Hardy, a professor of plant systematics at Millersville University in Pennsylvania. "That suggested that those surfaces were disturbed in some manner."
Howard has committed other sex crimes in Tennessee, according to authorities. He is charged with kidnapping and attempted sexual battery.
The Orange County Sheriff's Office discussed how they identified the suspect in further detail on Thursday afternoon.
Tune in to FOX 35 Orlando for the latest Central Florida news.