'Welcome to Florida' billboard stirs controversy with image of dead manatee
BREVARD COUNTY, Fla. - A few new billboards along Interstate 95 in Florida's Brevard County may have you doing a double-take.  The signs read "Welcome to Florida. Home to bears. Toxic water. Dead manatees." 
Bear Warriors United is the group behind the billboards. The wildlife and environmental non-profit organization whose mission is to preserve and protect bears said it wants to draw attention to the water crisis in the area, which is threatening the lives of manatees.
Manatee deaths dropped in 2022 from a record high the year before, but Florida wildlife officials said Wednesday that chronic starvation caused by water pollution remains a major concern.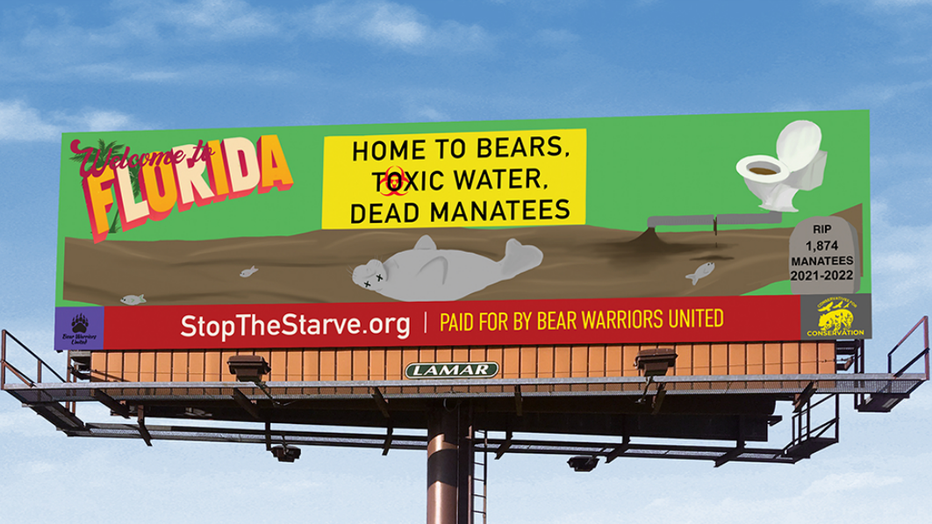 Preliminary statistics show 800 recorded manatee deaths last year in Florida, according to the state Fish and Wildlife Conservation Commission. That compares with more than 1,100 in 2021. Both numbers are higher than the average annual deaths of the marine mammals.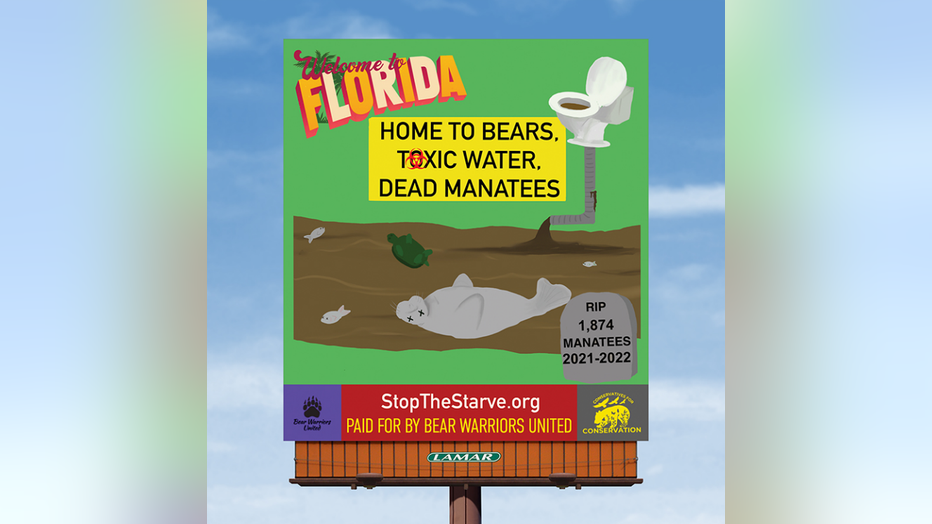 The long-term key to manatee survival is restoration of beds of seagrass on which they depend, officials say. Seagrass in the Indian River Lagoon that stretches for miles along the east coast has been decimated by water pollution from agriculture, septic tanks, urban runoff and other sources.
RELATED: Florida manatee deaths drop but starvation still a concern
There are between 7,000 and 8,000 manatees — also known as sea cows — in Florida, according to state estimates. 
The Associated Press contributed to this report.