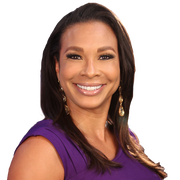 LuAnne Sorrell was born and raised in Minnesota where she graduated from the University of Minnesota.
LuAnne began her journalism career at KEYC-TV in Mankato, Minnesota where she was a one-man-band, doing a little of everything, including anchoring and weather.
LuAnne's hate of cold weather took her to the desert of Las Vegas, Nevada where she worked as a reporter with the CBS affiliate, KLAS-TV. After her 5 year stint in Las Vegas, LuAnne moved to sunny South Florida where she joined WSVN-TV in Miami. LuAnne spent seven years in Miami reporting and anchoring the weekend morning newscast before coming to Central Florida and Good Day as an anchor/reporter for FOX 35.
LuAnne has two boys that are the loves of her life. She spends her free time hanging out with her kids, watching sports and basking in the sun.