Fed's May interest rate hike could harm regional bank lending, mortgages, expert warns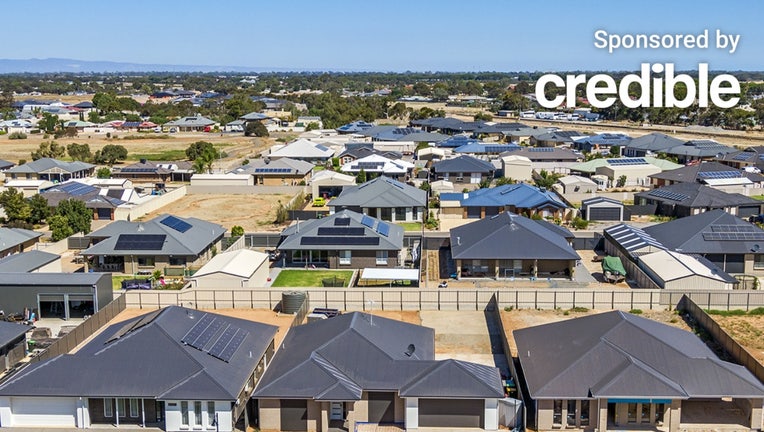 article
The Federal Reserve's decision to raise interest rates at its May meeting may put too much stress on small regional banks' ability to lend and, by extension, the housing market, according to Lawrence Yun, chief economist for the National Association of Realtors (NAR).
The Fed raised interest rates by another 25 basis points in May, raising the federal funds rate to a targeted range of 5% to 5.25%, the highest level in 16 years. 
Yun said he believes that the Fed's recent decision has been particularly harmful to the balance sheets of small regional banks and has impacted their ability to lend. The federal funds rate is the interest rate at which banks borrow and lend to one another. The Fed's rate often influences mortgage rates but is not tied directly to them, NAR said. 
"They are becoming zombie-like banks, unable to lend even to good businesses, as they are more concerned with balance sheet shuffling for survival," Yun said. "This situation will worsen with each additional rate hike by the Federal Reserve. 
"Only by stopping the rate hikes — or even a reversal later in the year if inflation continues to calm — will the small banks have a better chance of survival against the big banks," Yun added.
The Fed signaled that it might pause on further rate hikes, depending on the impact of its ongoing restrictive monetary policy and the bank credit tightening due to recent bank failures on the trajectory of inflation.  
However, lenders have, to a large extent, already built in May's interest rate hike into mortgage rates, according to CoreLogic Chief Economist Selma Hepp. 
"Now, as mortgage rates are gradually trending lower, potential homebuyers are coming off the sidelines," Hepp said. "They understand that they will need to pay more and that homebuying continues to be a sound investment. 
"Those who buy a home in this market will likely refinance when rates decrease, probably next year, presenting additional opportunities for mortgage lenders," Hepp said.
If you are looking to take advantage of the current mortgage rates by refinancing your mortgage loan, or are ready to shop for the best rate on a loan, consider visiting an online marketplace like Credible to compare rates, choose your loan term, and get preapproved with multiple lenders at once.
Auto insurers plan further rate increases this year – Here's how you can get get costs under control
Housing inventory is holding back the market
While new home sales have returned to pre-pandemic levels, existing-home sales have reached a historical low, according to Yun. 
The lack of supply, a problem that existed before the pandemic, is another reason why the housing market hasn't been flourishing. Housing supply in the first quarter averaged 1,630,000 listings, a 40% reduction from the first quarter of 2019, according to NAR.
"We have to stop the bleeding before improvement takes place," Yun said in a statement. "We need to get more inventory, and the long-term solution is more home building."
Home prices had been dropping this year as consumers, locked out of the market by high mortgage rates, showed little appetite for buying. The average cost for a single-family home decreased 0.2% in the first quarter of 2023 compared to last year, to $371,200, according to NAR.  
However, the lack of housing supply paired with a return of homebuyer demand means this trend is not likely to be sustained, according to Yun.  
"Due to the intense housing inventory shortage, multiple offers are returning, especially on affordable homes," Yun said. "Price declines could be short-lived."
If you want to take advantage of interest rates before they potentially go up, you could consider shopping for a new mortgage or refinancing your existing one. You can visit Credible to speak with a mortgage expert and get your questions answered.
Conditions improve for buying a home, report says
High-interest rates add to the new build dilemma
Single-family housing production in March was 27.7% lower than a year ago, according to a report from the National Association of Home Builders (NAHB). 
New home builds inventory has faced several headwinds, including rising costs for building materials and a lack of labor construction jobs, according to NAHB Chief Economist Robert Dietz. Rising interest rates have also driven up the costs of borrowing. 
"Acquisition, development, and construction loans are very high – at 11-12%," Dietz said. "By raising interest rates, the Fed made it more expensive to build and develop housing."
Homebuyers may find a better mortgage rate by shopping several lenders. If you are ready to shop for a mortgage loan, visit Credible to help you compare interest rates from multiple mortgage lenders and choose the one with the best rate for you.
Many Americans still optimistic about homebuying despite tough economic backdrop: TD Bank
Have a finance-related question, but don't know who to ask? Email The Credible Money Expert at moneyexpert@credible.com and your question might be answered by Credible in our Money Expert column.