Biden's student loan forgiveness aside, Fresh Start gives borrowers in default a clean slate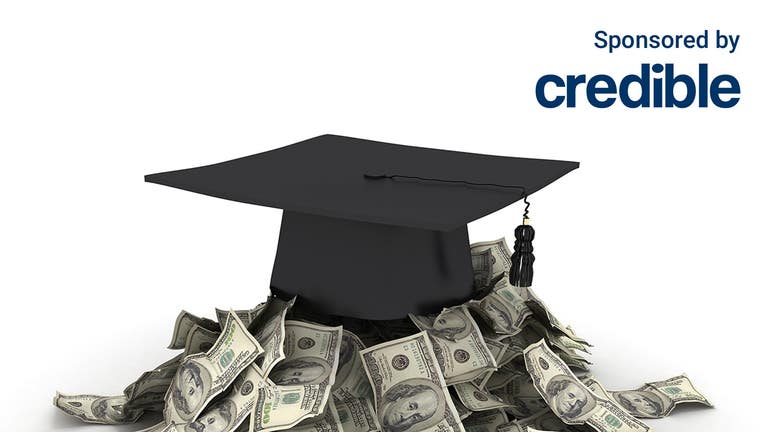 article
With President Biden's student loan forgiveness plan hanging in the balance, borrowers can still count on resuming payments later this year with a clean slate. That's because over $34 billion of defaulted loans have been made current under the administration's Fresh Start program.
On Tuesday, the U.S. Supreme Court heard arguments in two cases against Biden's student loan forgiveness plan. The plan would cancel up to $10,000 in federal loans per borrower and up to $20,000 per borrower for those who used Pell Grants in college, eliminating about $441 billion in outstanding student debt.
The first case involved six states that argued the plan was unlawful and would harm their tax revenues, along with the revenue of Missouri-based student-loan company MOHELA. 
The Biden administration has claimed that the six states have not been able to show they suffered an injury from the plan and therefore don't have the power to block it. The administration also claimed that the six states lack the legal standing to declare that harm to MOHELA is the same as harm to themselves.
The other case has challenged the legality of the debt forgiveness plan on the basis that the administration should have given the public time to weigh in before rolling it out in 2022. 
With oral arguments concluded, the fate of student debt relief now rests in the hands of the nine justices. A final ruling is expected to be made public sometime in May or June, according to several market reports.
"The solicitor general vigorously defended the Biden administration," student loan expert Mark Kantrowitz said. "It is still a 50/50 split, where the court could go either way, but she shifted the balance from being more likely than not that the Biden administration loses to being slightly more favorable to the Biden administration."
If Biden's student loan relief plan goes into effect, private student loans won't qualify for any of its benefits. If you hold private student loans, you could consider refinancing these to a better interest rate to lower your monthly payments. You can visit Credible to compare options from different lenders and choose the one with the best rate for you.
Auto and home insurance shopping increases after 2022 drop
Forgiveness aside, borrowers will start repayment with a clean slate
Student loan payments are expected to restart later this year, regardless of how the Supreme Court rules. 
If the administration can follow through on its student debt forgiveness plan, payments will resume 60 days after permission is granted. If the program is not implemented, payments will resume 60 days after the June 30 deadline.
Borrowers in default will automatically be made current under the "Fresh Start" initiative, according to the Department of Education. The initiative effectively gives defaulted borrowers a second chance to build a better credit history, stop wage garnishment and regain eligibility for federal benefits like income-driven repayment and deferment plans.
As a result of the program – which marked more than $34 billion in defaulted loans as current – and the payment pause, less than 1% of total student debt was 90+ days delinquent or in default in the fourth quarter of 2022, according to data reported by the New York Federal Reserve.
"If the president's student loan forgiveness plan moves forward, more than a third of borrowers will have their federal student loans completely erased," Kantrowitz said. "Borrowers who drop out of college are more likely to default, but they also tend to have lower amounts of debt. 
"Blocking the president's plan will mean that these borrowers remain in the federal student loan program and will need to rely on the Fresh Start initiative," Kantrowitz continued.
If you have private student loans, refinancing at a lower interest rate could help you reduce your monthly payments and repay your loans faster. Credible can help you find your personalized interest rate without affecting your credit score.
Inflation is why some homeowners don't have enough insurance to cover a disaster: survey
How a student loan default impacts borrowers
Once repayment resumes, borrowers who have missed loan payments for over 90 days will be reported to the credit bureaus. 
Delinquencies on student loan payments can result in late fees and a negative credit score impact, making it harder to obtain favorable terms when borrowing credit cards, mortgages and auto loans. It can also make renting an apartment, getting homeowners insurance, and signing up for utilities more challenging.
Student loans generally fall into default after 270 days of missed payments and penalties are typically triggered after 425 days, according to a recent survey from the Pew Charitable Trusts. 
"The consequences of default can range from ineligibility to receive more federal financial aid or having the default reported to credit bureaus, to forced collections practices like tax refund and Social Security benefit confiscation, and paycheck garnishment, as well as associated fees," Pew said. 
Most of the borrowers (84%) who defaulted said they experienced at least one of these consequences and many noted that the penalties had a significant financial impact on them, the survey said. 
Biden's Fresh Start initiative means that collections on most defaulted loans will remain on hold for a year after repayment resumes, according to the survey. The administration's proposed income-driven repayment plan is also expected to help borrowers avoid default.
The new version of REPAYE, which is expected to go into effect on July 1, 2024, would cut the monthly payment for undergraduate debt in half and would slightly cut the payment for graduate debt. 
"It, like all income-driven repayment plans, will help borrowers avoid default," Kantrowitz said. "The monthly payment under an income-driven repayment plan is less than the 15% wage garnishment that occurs when a borrower defaults. So, nobody will rationally choose to default. 
"However, many borrowers who default seem unaware of their options, such as income-driven repayment," Kantrowitz continued. "This may be because they dropped out of college and therefore didn't undergo exit counseling, when borrowers learn about these options for avoiding default. It may also be because they feel they shouldn't have to repay their loans because they didn't graduate, although they still owe the debt regardless of the outcomes of their education." 
If you're having trouble making your private student loan payments, you could consider refinancing to a lower interest rate. Visit Credible to speak with a student loan expert and get your questions answered.
U.S. fourth quarter GDP estimate lowered as consumer spending slows
Have a finance-related question, but don't know who to ask? Email The Credible Money Expert at moneyexpert@credible.com and your question might be answered by Credible in our Money Expert column.