Congress votes to kill Biden's student loan forgiveness plan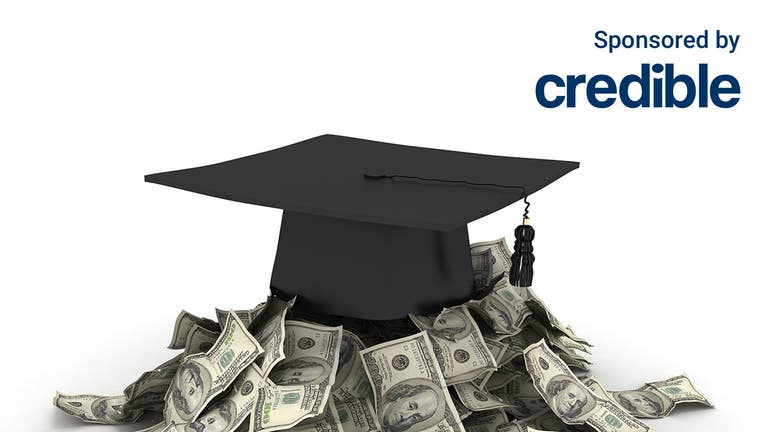 article
Hope for student loan forgiveness hung by a thread as new legislation that made its way through the House and Senate axed President Joe Biden's initiative. Biden is expected to veto the proposal to keep the measure alive.
On Thursday, the Senate passed Republican-sponsored legislation proposing to revoke Biden's cancelation plan and prevent the U.S. Department of Education from canceling student loans. It would also undo Biden's latest extension of the payment pause and retroactively add several months of student loan interest that was waived by Biden's extension.
The legislation, which passed in the U.S. House first, now heads to the White House.
In a statement made ahead of the House vote, the White House said the new resolution would weaken the U.S. economic recovery, and Biden pledged to veto it. 
"This resolution is an unprecedented attempt to undercut our historic economic recovery and would deprive more than 40 million hard-working Americans of much-needed student debt relief," the White House said. "If enacted, H.J. Res. 45 would weaken America's middle class. Nearly 90 percent of the relief provided by the Department of Education would go to Americans earning less than $75,000 per year, and no relief would go to any individual or household in the top 5 percent of incomes. 
"Americans should be able to have a little more breathing room as they recover from the economic strains associated with the COVID-19 pandemic," the statement continued.
If you hold private student loans, you won't benefit from federal relief. But you can reduce your monthly payments by refinancing to a lower rate. Visit Credible to compare offers from multiple lenders without affecting your credit score.
Demand for used cars likely to grow as consumers seek affordability: Edmunds
SCOTUS student loan forgiveness decision expected soon
With little congressional support, the fate of the student loan forgiveness plan lies in the hands of the U.S. Supreme Court. 
The Supreme Court is expected to decide on two cases that sought to stop Biden's forgiveness plan later this month. The plan would cancel up to $10,000 in federal loans per borrower and up to $20,000 per borrower for those who used Pell Grants in college, eliminating about $441 billion in outstanding student debt.
In November, the White House announced that student loan payments would resume 60 days after a Supreme Court decision on Biden's student loan forgiveness plan or June 30, whichever comes first. The debt-ceiling deal signed into law last weekend takes another extension entirely off the table.
Should the Supreme Court approve Biden's student loan forgiveness plan, private student loan borrowers won't qualify for relief. Refinancing your private student loan to a lower rate could reduce what you pay each month. Visit Credible to get your personalized rate in minutes.
Many Americans eye Buy Now, Pay Later to gain more financial flexibility: survey
What happens after the SCOTUS ruling on Biden's student loan forgiveness plan?
If the Supreme Court rules in favor of forgiveness, the Education Department is likely to pick up where it left off, according to student loan expert Mark Kantrowitz.
"However, the Supreme Court has been voting down political party lines in its most recent rulings," Kantrowitz said in a statement. "This makes many believe that the case will be struck down and student loan forgiveness will not be allowed."
Regardless of the ruling, many will have to resume payment on some amount of student loan debt. Here are some steps borrowers can take to get ready, according to the Education Department:
Update your contact information
The Education Department will send you notices about the restart of repayment. Ensure your contact information is up-to-date in your profile on your loan servicer's website and your StudentAid.gov profile. 
Wrong contact information could make you miss critical updates. You also won't learn about student loan forgiveness if it is allowed by the Supreme Court. 
Select the right repayment plan
The Education Department offers a variety of repayment plans. For example, an income-driven repayment (IDR) plan is based on how much money you make. Under an IDR plan, payments may be as low as $0 per month. 
One way to find the best repayment plan is by using the Department of Education's Loan Simulator to explore your repayment options. Even if you change your repayment plan now, you can always change your plan again later.
If you're a private student loan borrower looking to reduce monthly payments, you could consider refinancing your private student loans for a lower rate. Visit Credible to speak with an expert and get your questions answered.
Fed's May interest rate hike could harm regional bank lending, mortgages, expert warns
Have a finance-related question, but don't know who to ask? Email The Credible Money Expert at moneyexpert@credible.com and your question might be answered by Credible in our Money Expert column.