Man killed in airboat crash in Brevard County, deputies say
BREVARD COUNTY, Fla. - The Florida Fish and Wildlife Conservation Commission is investigating a boating accident in Brevard County that left a man dead Wednesday morning. 
It happened at the Lone Cabbage Fish Camp on State Road 520 on the St. Johns River. This spot rents out airboats, but the man involved in the accident didn't rent from there.
People inside the restaurant attached to the rental place told FOX 35 it was an odd seeing so many sheriff's deputies gathered for the investigation right in their parking lot.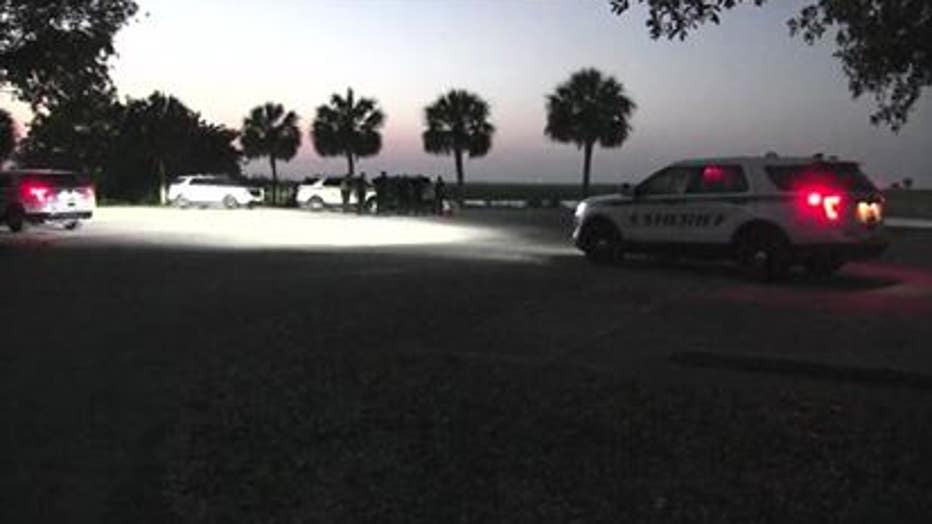 Brittney Hendren and Holly Apgar were the first on scene after the accident.
"It was heartbreaking. It scared me for my husband being on the airboat," said Hendren.
The two women say a man was trapped underneath the vessel, and had already drowned by the time they noticed something was wrong.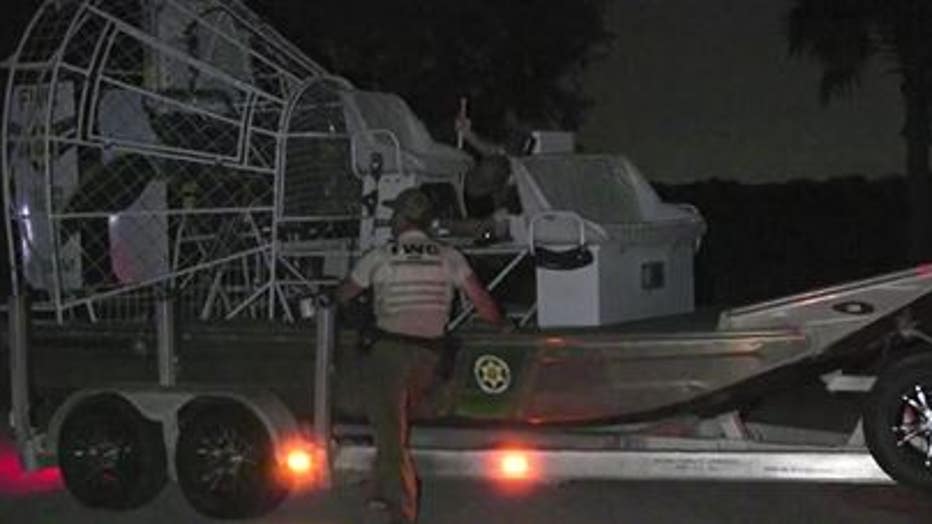 "We pulled up and when we arrived, there was an airboat running and we could clearly see there was nobody in either of the seats. So we pulled off and we jumped off and ran over," Apgar said. 
The Brevard County Sheriff's Office responded, but it's the Fish and Wildlife Conservation Commission handling the investigation. 
Jim Emmons is the Executive Director of the Watersports Foundation, a nonprofit based in Orlando that focuses on boater safety. He says boating isn't as easy as some may think.
"When you look at a boat, you think, 'Well if I can drive a car, I can certainly drive a boat.' But it's not quite the same. There's no brakes on a boat, and there's no streets or lanes or highways on the water."
MORE NEWS: 
Trump arraigned: Former president pleads not guilty to 34 felony counts
This Florida gem is the state's oldest bar
3 teens shot, killed in Marion County may be connected; 'We're looking for help,' sheriff says
He says airboats have a higher center of gravity, making them easier to tilt and flip, especially at high speeds.
"An airboat is propelled by like an airplane propellor pushing a thrust of air behind the boat, above the water. Traditional power boats run with a propellor in the water, which is thrusting water underneath the boat," Emmons said. "An airboat can get into shallower water than a traditional boat can, because the propeller and the thrust is above the surface of the water."
The FWC offers specific training courses for airboats, and requires that anyone taking people out on tours using them go through that training. 
"It's important to be safe while you're out on the water," Emmons said. "Always wear your life jacket – a US Coast Guard properly fitted life jacket. Make sure you've taken a boater safety education course. Be sure the captain is not impaired. And always wear your agent cutoff switch lanyard when you're boating."