16-year-old Florida student arrested after firing airsoft gun at another student during school, deputies say
TALLAHASSEE, Fla. - A 16-year-old high school student was arrested after firing an airsoft gun at another student on campus, according to the Leon County Sheriff's Office. 
The 11th grade student was arrested and charged with felony possession of a dangerous weapon on campus after the incident that unfolded at Lincoln High School in Tallahassee on Friday morning. 
A school staff member told deputies they observed a "distressed" student who said they had been shot with an airsoft gun, deputies said in a press release. An investigation revealed that a 16-year-old boy allegedly had an airsoft rifle in the back seat of his car. 
The student also confessed to firing it at the student, deputies said.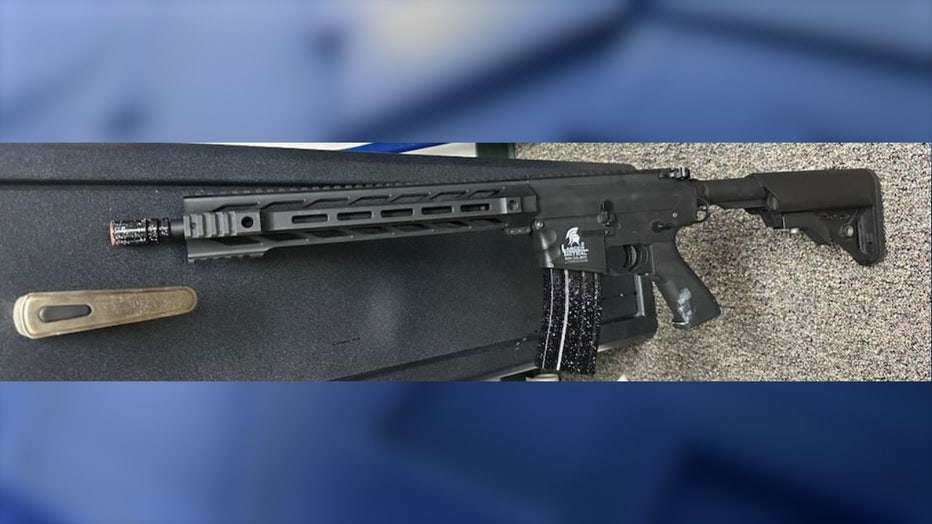 Photo: Leon County Sheriffs Office
A school resource deputy arrested the student and transported him to the Juvenile Assessment Center. 
No injuries were reported. 
RELATED HEADLINES:
"The school administration, in coordination with LCSO took swift and decisive action to address this incident," the Leon County Sheriff's Office said in a news release. "Parents and guardians are urged to have open and candid discussions with their children regarding the importance of adhering to the district's zero tolerance policy for weapons on campus.
"Ensuring that students understand the gravity of this matter and the potential consequences is vital in maintaining a safe and secure school environment."