4 Florida first responders hospitalized after ambulance responding to call crashes into store: deputies
LAKELAND, Fla. - Four Polk County Fire Rescue members were injured after an ambulance crashed into the side of a store in Lakeland, according to the Polk County Sheriff's Office. 
The single-vehicle accident happened shortly before midnight on August 11, according to a traffic crash report. The four passengers were transported to a local hospital for their injuries. 
The driver and one of the back compartment passengers were treated on the scene for minor injuries while the person in the front right passenger seat suffered a minor hand fracture and the front middle seat fractured their ribs and tibia, according to the sheriff's office. 
FOX 35 News has reached out to Polk County Fire Rescue for an update on their conditions.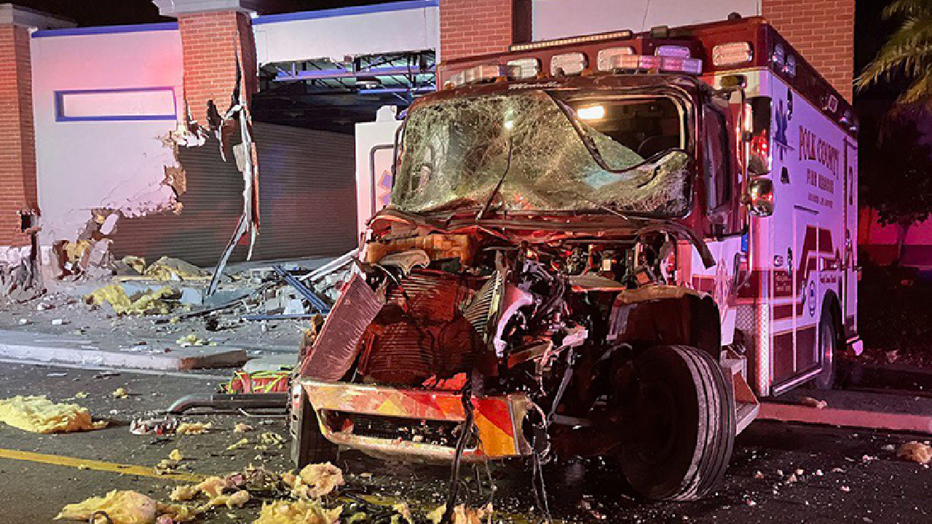 Photo: Polk County Fire Rescue
The ambulance was responding to a call for service with its lights and sirens activated as it was traveling southbound on South Florida Avenue in Lakeland, the sheriff's office said. 
At the same time, an unknown vehicle couldn't yield to the right due to a concrete median. That's when the ambulance turned into the middle lane to pass it, but it ended up hitting a barrier in the middle of the road with its left front fire and started to lose control, according to the report. 
After hitting the center median, the ambulance then struck the median on the right shoulder with its right front and rear tires, causing it to be redirected toward the northbound lanes, deputies said. 
The ambulance then hit a wall in the side of a business – Proud Gator, a University of Florida merchandise store that permanently closed in April, according to the report.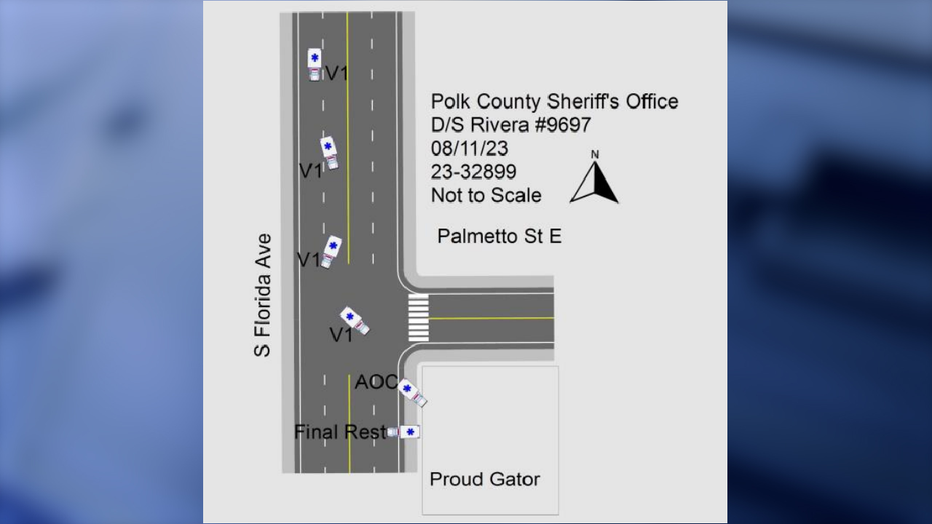 Photo: Polk County Sheriff's Office
RELATED NEWS: 
The unknown vehicle was not on the scene and continued to drive southbound on South Florida Avenue, deputies said. 
A photo of the ambulance shared by Polk County Fire Rescue shows damage to the front and windshield, plus damage to the side of the store's building. 
A deputy determined the ambulance was the violator vehicle in the crash.