5-year-old angler reels in record catch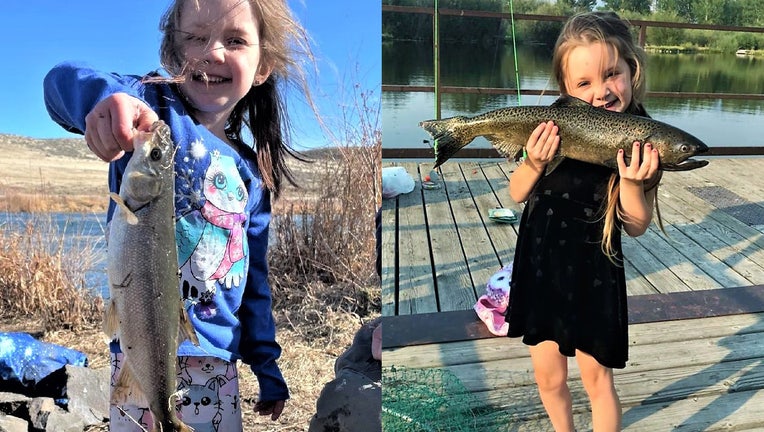 article
SALMON, Idaho - A young angler in Idaho is making headlines for her record-breaking catch, and it's not the first time her skills have been in the spotlight.
According to the Idaho Fish and Game Salmon region's Facebook page, 5-year-old Akeley Fahnholz of Salmon, Idaho, recently broke the state's Peamouth catch-and-release length record with a 14.13-inch catch. She caught it in the Snake River near Bliss on Feb. 25, besting her uncle Benji, who previously held the record.
Idaho Fish and Game said followers may already recognize Akeley. She was first featured on the page as a 4-year-old proudly displaying her Jack Chinook salmon she caught from the Hayden Pond.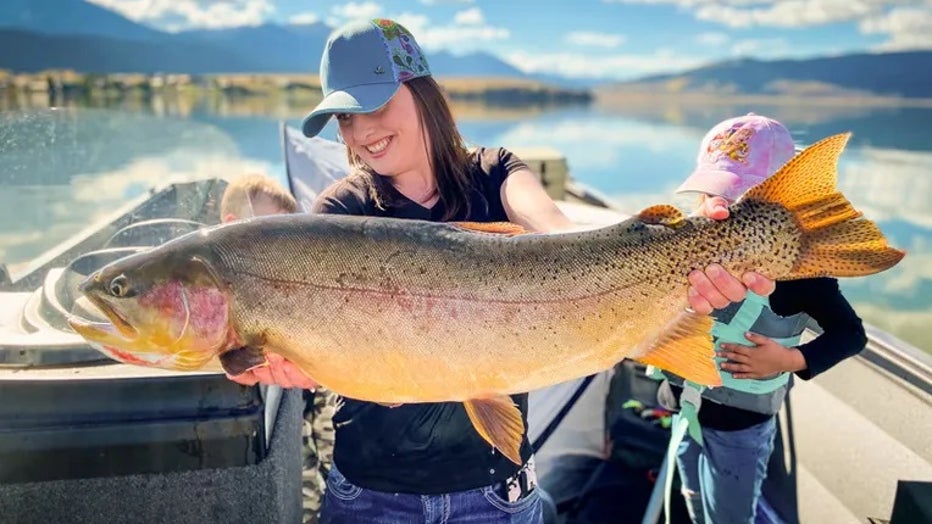 Hailey Thomas with Henrys Lake hybrid trout (photo by Shane Thomas)
Akeley's not the only female fishing enthusiast breaking records in Idaho. A few months ago, Hailey Thomas reeled in a 3-foot long trout that weighed in at 17-20 pounds. Her monster catch broke the state record for the largest catch-and-release trout ever caught.
READ MORE: Mississippian breaks 25-year state record for whopping 104-pound catfish
Thomas landed her big catch at Henrys Lake, an alpine lake in eastern Idaho known for producing trophy-sized trout.