80-Year-Old Marion County man hits 100 gallon blood donation milestone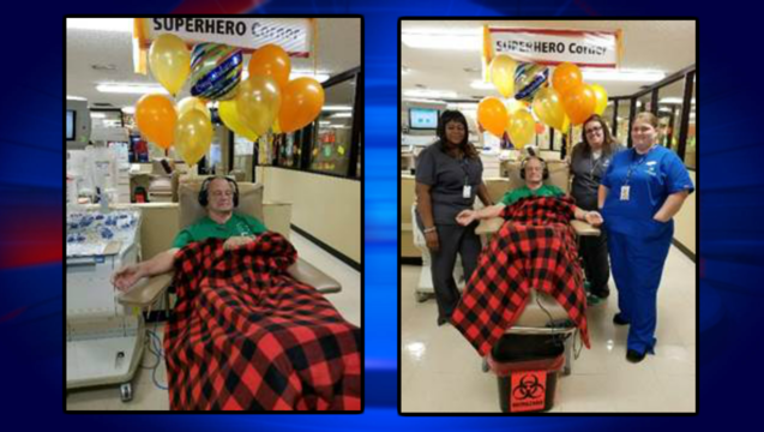 article
OCALA, Fla. (FOX 35 WOFL) - Duane (Butch) Baker, an 80-year-old Ocala resident, reached a milestone Wednesday most of us could never imagine.
He donated his 100th gallon of blood at the OneBlood Ocala Donor Center.
He has had a long career of saving lives. He started donated blood in the early 1970s. Over the years he has impacted the lives of hundreds of people, no doubt saving the lives of many.
Baker reached the high-level donation mark by primarily giving platelets to cancer patients. Platelet transfusions are life-sustaining for many people undergoing chemotherapy and radiation treatments.
The special donation process allows him to donate every other week. His platelets are extracted from his blood and his red blood cells are given back to him.

Baker moved to Ocala in 1969 from Ohio, and has been a resident ever since. His wife of 41 years passed away in 2007, but he keeps his life filled with visits from his children and grandchildren who live nearby. He says his children and grandchildren keep him young, along with donating blood regularly and playing golf on Mondays.
--------------
Information via OneBlood