Armed robbery suspect quickly nabbed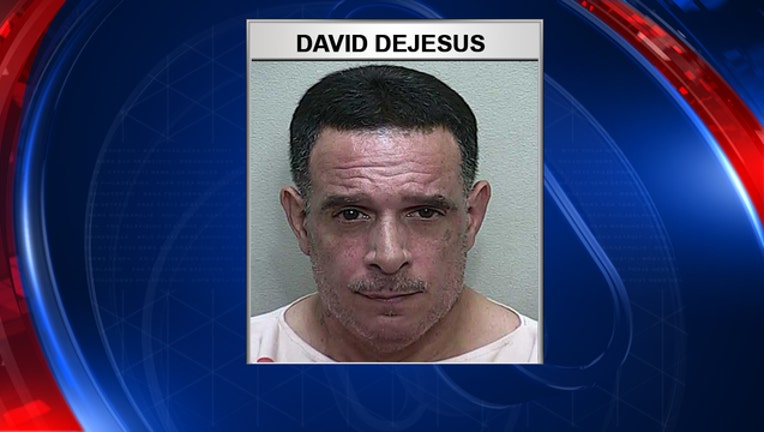 article
Ocala Fla. (WOFL FOX 35) - An armed robbery suspect was quickly nabbed by police after committing the crime.
On Thursday, Ocala Police responded to a Chevron gas station on Blitchton Road in reference to an armed robbery.
The suspect held a gun to the side of the clerk's ribcage and fled with $600 in cash, police said.
Ocala detectives located the suspect's vehicle parked outside of a Circle K. The vehicle was unoccupied, but a large amount of cash was in plain view in the passenger seat.
Detectives went into the store and located a Hispanic male exiting the restroom. His tattoos and clothing match the description provided.
David DeJesus was detained while detectives searched the bathroom where they located a .22 caliber in the trash can.
Police say surveillance video was used to verify David DeJesus as the armed robbery suspect. He was arrested on charges of robbery with a firearm, possession of a firearm by a convicted felon, and possession of drug paraphernalia.