Arrest made in armed robbery at gas station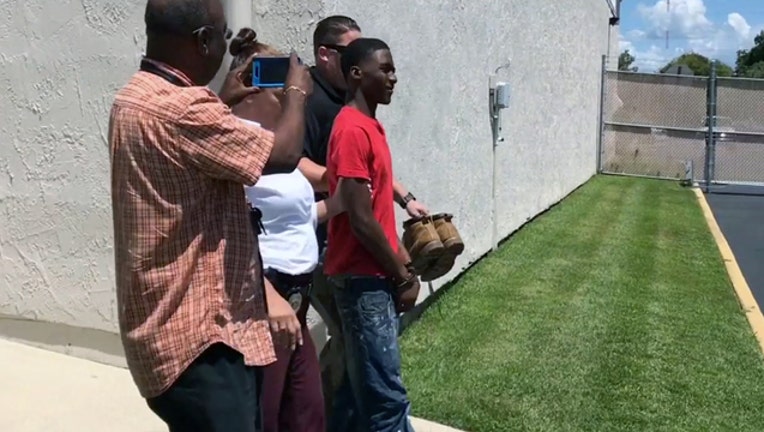 article
OCALA, Fla. (WOFL FOX 35) - The Ocala Police Department has made an arrest in a robbery in which an gas station sales associated was held at gunpoint.
Dondre Green, 19, is charged with robbery with a firearm after investigators said he held up a Kangaroo Express Valero, located at 3232 W Silver Springs Blvd., on Wednesday.
In video surveillance provided by the business, police say a man can be seen entering the store with a black mask concealing the bottom of his face and holding a firearm in his right hand.  He jumped over the counter and, while pointing the gun at the employee, demanded that she open the register. He then demanded that she open the safe. When she told the man that she did not have access to the safe, the man can be heard telling her, "I'm going to kill you if you don't give me the [expletive] money." He left with a total of $48.00 obtained from one register. 
During the investigation, surveillance led patrol officers to Cardinal Glass, located at 1300 SW 44th Ave. A vehicle in the parking lot had clothing items in plain view that matched the description provided by the Kangaroo employee. Cardinal Glass staff indicated the vehicle belonged to an employee who was on premises, and officers made contact with the suspect, identified as Green.
Green was detained for questioning, and according to police, he confessed to the armed robbery. The gun has not been recovered and Green has been booked into the Marion County Jail.