Artemis II mission: Meet the 4 astronauts to make historic trip around the moon in 2024
ORLANDO, Fla. - NASA and the Canadian Space Agency (CSA) have announced the four astronauts who will blast off aboard an Orion spacecraft on an out-of-this-world mission that will take them on a 10-day journey around the moon in 2024.
The big announcement was made Monday morning at NASA Johnson Space Center's Ellington Field in Houston.
"The Artemis II crew represents thousands of people working tirelessly to bring us to the stars. This is their crew, this is our crew, this is humanity's crew," said NASA Administrator Bill Nelson. "NASA astronauts Reid Wiseman, Victor Glover and Christina Hammock Koch, and CSA astronaut Jeremy Hansen, each has their own story, but together, they represent our creed: E pluribus unum – out of many, one. Together, we are ushering in a new era of exploration for a new generation of star sailors and dreamers – the Artemis Generation." 
Who are the four astronauts for the Artemis II mission?
Commander Reid Weisman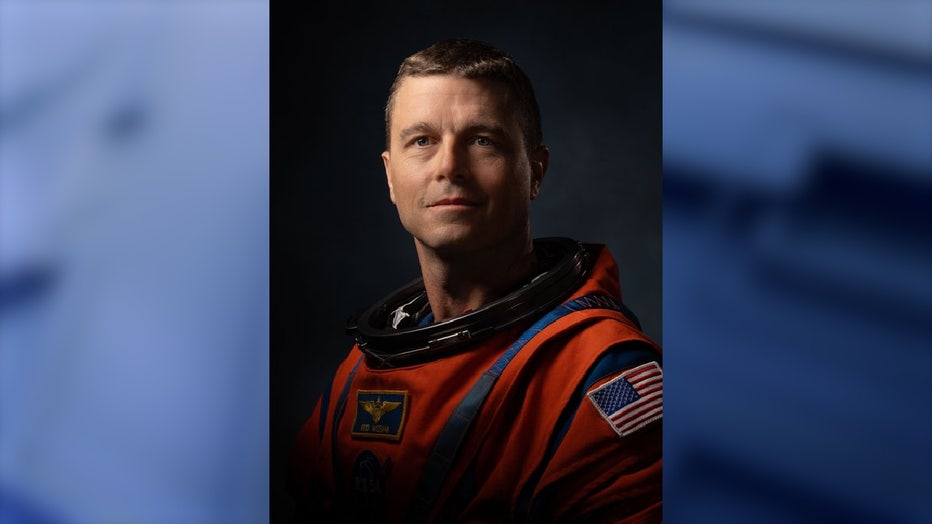 Pictured: Reid Wiseman (Photo via NASA)
Reid Wiseman served as a flight engineer aboard the International Space Station for Expedition 41, according to NASA.
During that 165-day mission, Wiseman and his crewmates spent hundreds of hours conducting research in areas like human physiology, medicine, physical science, Earth science and astrophysics.
They completed a record 82 hours of research in a single week, NASA added.
That mission was Wiseman's first, which also included almost 13 hours of spacewalking. NASA says he most recently served as the chief of the Astronaut Office.
Pilot Victor Glover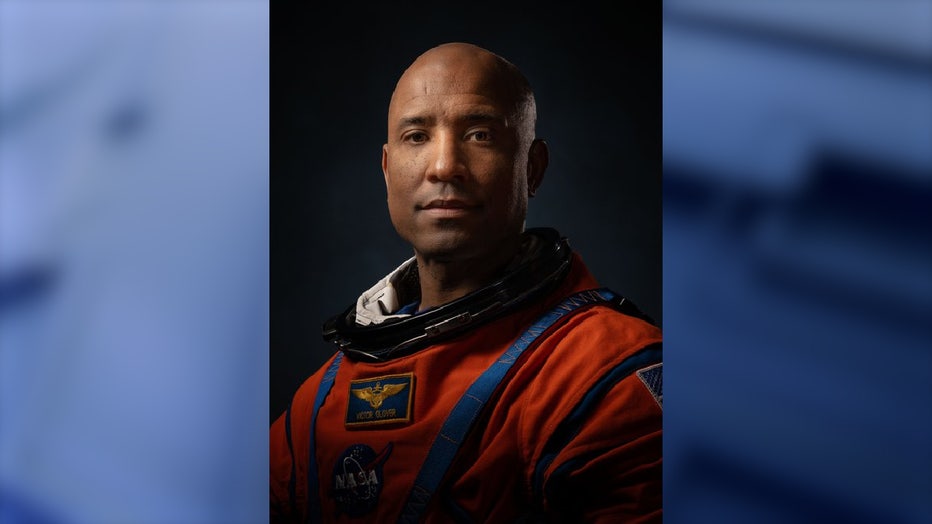 Pictured: Victor Glover (Photo via NASA)
Victor J. Glover, Jr., was selected as an astronaut in 2013 while he was serving as a Legislative Fellow in the U.S. Senate, according to NASA.
He most recently served as a pilot and second-in-command on the Crew-1 SpaceX Crew Dragon, named Resilience, which landed on May 2, 2021.
It was the first post-certification mission of SpaceX's Crew Dragon spacecraft, the second crewed flight for that vehicle, and a long-duration mission aboard the International Space Station, NASA added.
Glover served as flight engineer on the International Space Station for Expedition 64.
Mission specialist Jeremy Hansen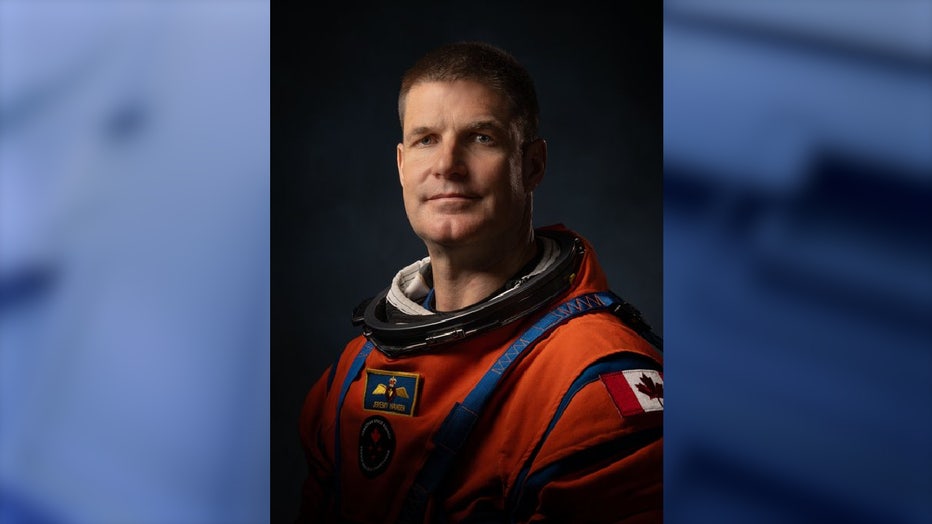 Pictured: Jeremy Hansen (Photo via NASA)
Canadian Space Agency astronaut Jeremy Hansen will become the first Canadian to ever venture to the moon, according to the CSA.
Hansen is from London, Ontario, and was a fighter pilot before joining the CSA. He currently works with NASA on astronaut training and mission operations, according to NASA.
This will be his first mission in space.
Mission specialist Christina Koch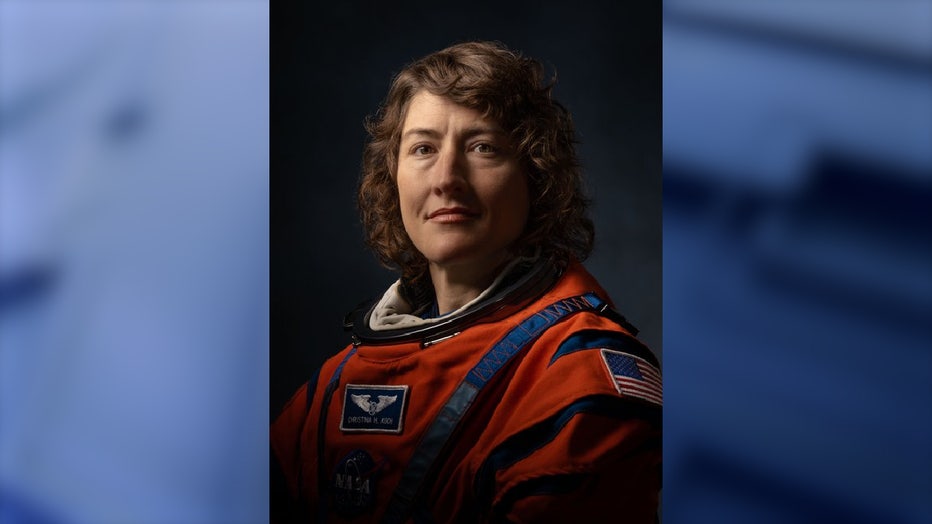 Pictured: Christina Koch (Photo via NASA)
Christina Koch was selected as a NASA astronaut in 2013 and served as a flight engineer on the International Space Station for Expedition 59, 60 and 61.
According to NASA, Koch set a record for the longest single spaceflight by a woman with a total of 328 days in space, and she participated in the first all-female spacewalks.
Artemis II astronauts will embark on 1.4-million-mile journey
Artemis II will be the first crewed mission using the Space Launch System (SLS) rocket, the Orion spacecraft and all the ground systems used to launch them on their historic mission.
NASA says the approximately 10-day mission will test and stress the Orion spacecraft's life-support systems to prove the capabilities and techniques required to live and work in deep space.
"We are going back to the moon, and Canada is at the center of this exciting journey," said the Honorable François-Philippe Champagne, the minister responsible for the Canadian Space Agency. "Thanks to our longstanding collaboration with NASA, a Canadian astronaut will fly on this historic mission. On behalf of all Canadians, I want to congratulate Jeremy for being at the forefront of one of the most ambitious human endeavors ever undertaken. Canada's participation in the Artemis program is not only a defining chapter of our history in space, but also a testament to the friendship and close partnership between our two nations." 
Artemis II is building off the successful test mission of Artemis I, which launched on an uncrewed Orion on top of the SLS rocket in November and took a 1.4-million-mile journey around the moon that tested the systems before astronauts fly on board on missions to the moon.