Ax-wielding Florida woman threatens roommate because for not packing up fast enough, deputies say: 'Chop chop'
Stream FOX 35 News:
MARION COUNTY, Fla. - An ax-wielding Florida woman has found herself behind bars after threatening her former roommate as she was moving out of her house, according to the Marion County Sheriff's Office. 
Andrea Cabrera was arrested and charged with two counts of aggravated assault with a deadly weapon and one count of subsequent battery after the incident that unfolded in the 14000 block of NW 21st St. in Citra on Monday, according to an arrest affidavit. 
Cabrera had a new roommate living in her house for about four or five days, but kicked her out because their "arrangement wasn't working out," according to the affidavit. The woman asked her friend to come help her, but according to Cabrera, they weren't packing up fast enough.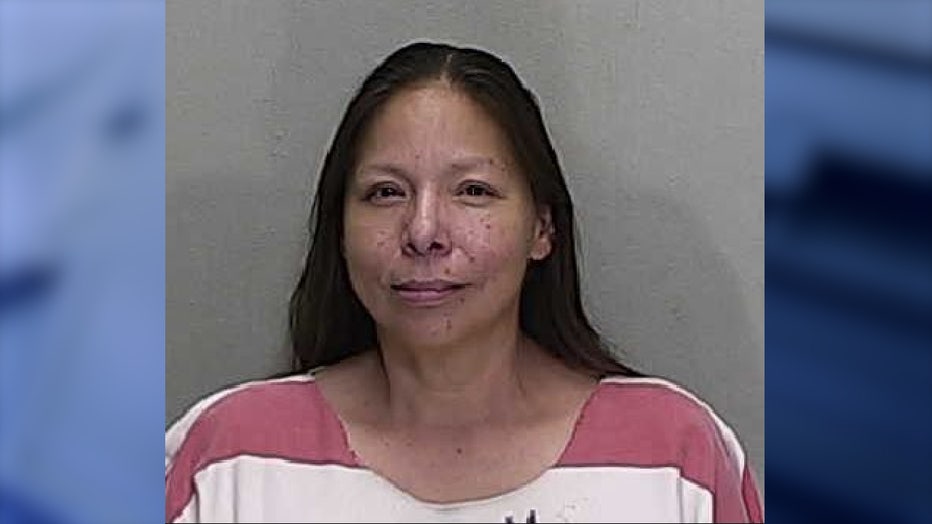 Photo: Marion County Sheriffs Office
The 52-year-old woman was becoming "more and more agitated" as she was trying to make them pack faster, and that's when she armed herself with an ax, according to the affidavit. 
"I'm gonna f--- you up," Cabrera reportedly told the woman and her friend before swinging the ax into the wall a few times. 
After Cabrera was arrested, she told deputies that she said the woman was not packing fast enough and told them to "chop chop" and "hurry up," the report said. She also said that she thought they could pack up quicker and they needed to work harder. 
MORE FLORIDA HEADLINES:
Cabrera, who has two prior charges for battery, said she got the ax for protection and did not verbally threat or wield the weapon, the report said. 
She was transported to the Marion County Jail, where she remains on $7,000 bond.