Black bear believed to be spotted across Hillsborough County captured at Tampa International Airport
TAMPA, Fla. - A Florida black bear scaled a fence and wound up on the north side of the Tampa International Airport on Tuesday. Not long after, he was trapped and relocated by the Florida Fish and Wildlife Conservation Commission Wednesday morning, according to TPA officials.
The black bear was initially spotted Tuesday afternoon by a TSA agent near an employee parking lot.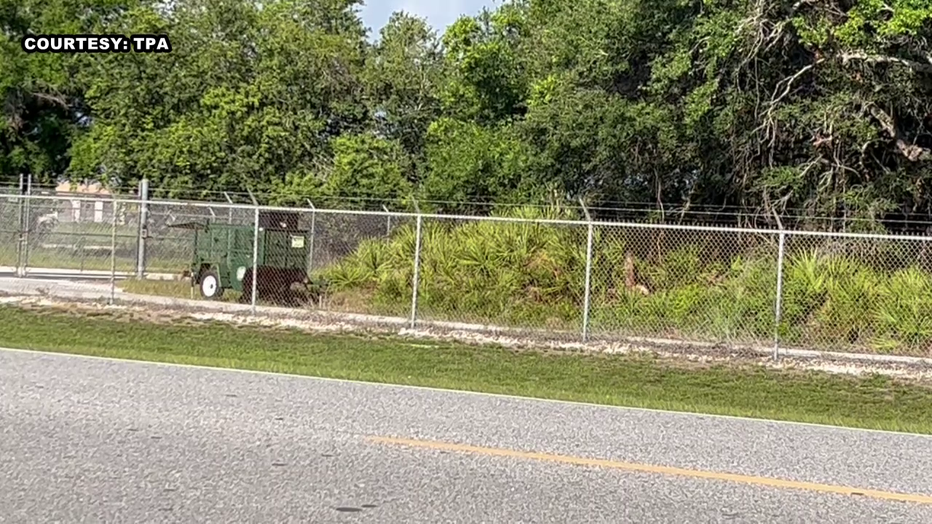 RELATED: Young black bear wanders outside Tampa elementary school
"We quickly sprung into action, our operations team together with our police department, we went to the area, we set up a robust perimeter around the area, we solicited the support of other staff members, we notified the Florida Fish and Wildlife Conservation Commission," said John Tiliacos, the executive vice president of operations at TPA.
Nobody saw the bear again for the rest of the day on Tuesday. Airport managers said the perimeter was closely monitored overnight.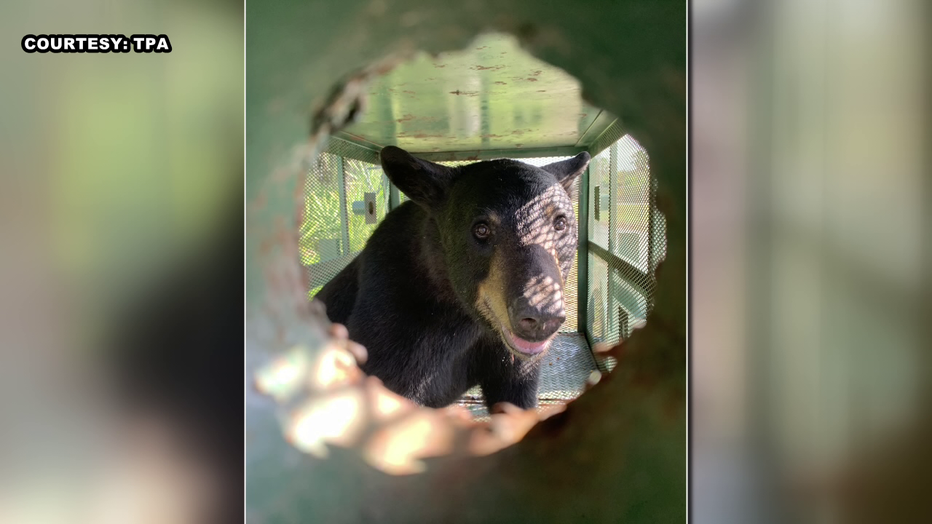 The Tampa Police Department flew its helicopter using infrared cameras to keep track of the bear.
PREVIOUS: Bear seen in Bay Area neighborhoods spotted in tree
"This particular area, it's the wooded area of the north end of our airport property, it's on what we call the air operations area, so it's on a secure side of the airport which is the reason we quickly responded and set up a solid perimeter," said Tiliacos.
The black bear was finally spotted again Wednesday morning.
"The bear made several attempts to come out of the woods, wildlife commission unsuccessfully attempted to tranquilize the bear, eventually the bear went into one of the traps and was safely captured unharmed," Tiliacos said.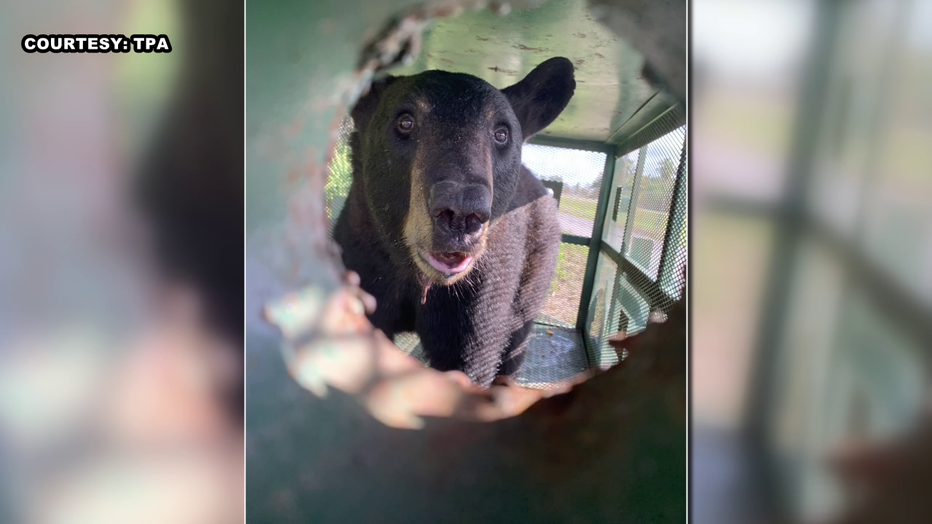 The FWC said this is likely the same bear that was spotted roaming around neighborhoods in Carrollwood last month.
A black bear was spotted there five times over a five-day period in mid-May.