First look at Brightline's planned train station at Orlando International Airport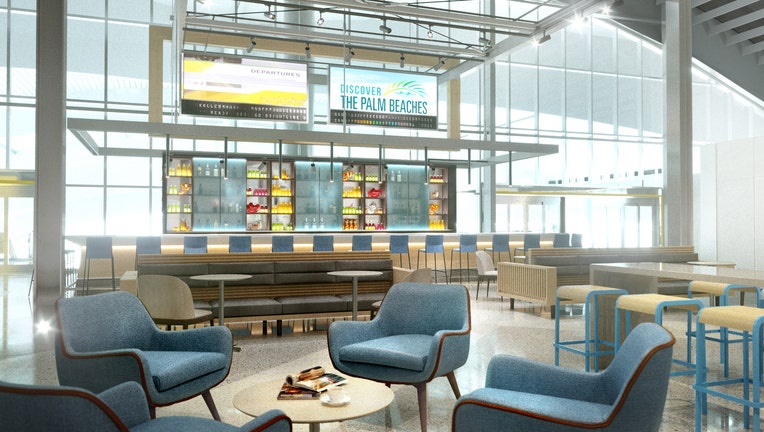 article
LAKE MARY, Fla. - Brightline, Florida's higher-speed passenger rail service, has unveiled artist renderings of its future station to be located at Orlando International Airport. 
The three-story, 37,350 square-foot station is located in the heart of the airport's new Terminal C and connects directly to the airport's parking deck C, which will have more than 350 parking spaces for Brightline customers. An automated people mover connects the terminal to the rest of the airport. 
The station's main entrance is located off the airport's expansive two-story glass atrium. "Once inside the station, passengers can purchase tickets from guest services or one of several self-service kiosks, and check luggage before proceeding through touchless turnstiles into the security screening area," Brightline said in a news release. 
RELATED: Proposed SunRail link would connect Universal and I-Drive district to Orlando International Airport
 "The station takes the luxury amenities Brightline is known for to new heights featuring an upscale retail experience with convenient in-station shopping and its Mary Mary Bar, serving hand-crafted cocktails and lite bites. The signature sit-down bar is positioned at the far end of the station with a stunning panoramic view overlooking the train platform where guests can leisurely watch as trains arrive and depart the platform."
Brightline's future train station at Orlando International Airport. [Credit: Brightline]
Above the Mary Mary Bar, Brightline said that, as "a nostalgic nod to historic train stations," a flip-flap text board will provide updated train schedules, boarding times, news of the day, and other announcements.
Passengers will access the trains by escalator or elevators to the first level platform where they will board from one of two new track platforms which will be able to accommodate a train with four coaches and two locomotives that will transport guests on the Orlando to Miami route in just over three hours.
Brightline offers two classes of service: SMART and PREMIUM. Brightline's PREMIUM service will provide complimentary drinks and snacks in a dedicated lounge and train coach. Throughout the station, all guests will have access to free high-speed Wi-Fi, charging stations at every seat, 87 big-screen televisions, and a children's play area located in the SMART lounge.
Brightline's Orlando station is designed by Miami-based Bigtime Design Studios. 
Brightline currently serves Miami, Aventura, Fort Lauderdale, Boca Raton, and West Palm Beach with its Orlando station beginning service in 2023.  For more information about Brightline's Orlando station, visit www.gobrightline.com/orlando.