Britney Spears reveals she lived in Orlando with Justin Timberlake in the early 2000s: 'I was so happy'
ORLANDO, Fla. - Britney Spears dropped a lot of bombshells in her newly released memoir, The Woman In Me, but among the now-out secrets and revelations was one with a local angle – she and her then-boyfriend Justin Timberlake were once residents of Orlando. 
The "Gimme More" pop star and *NSYNC icon first met in the early 1990s on The Mickey Mouse Club. It wasn't until 1999 when they confirmed their relationship with one another. 
As Spears was gaining traction in her career, her love life was taking off, too, she said in her memoir. Amid hosting Saturday Night Live! twice and her "Dream Within a Dream Tour" in the early aughts, Spears had a lot of positive to things to say about everything going on behind the scenes. 
"That was a good time in my life. I was so in love with Justin, just smitten," Spears wrote. "I don't know if when you're younger love's a different thing, but what Justin and I had was special. He wouldn't even have to say anything or do anything for me to feel close to him."
NEW YORK - SEPTEMBER 07: Singers Britney Spears and Justin Timberlake in the audience at the 2000 MTV Music Video Awards in New York, in the United States of America on the 7th of September 2000.(Photo by Dave Hogan/Getty Images)
During this time, she was living in Orlando with the "Cry Me A River" singer, one of many revelations she made about Timberlake in her book. 
"In my personal life, I was so happy. Justin and I lived together in Orlando," she wrote. "We shared a gorgeous, airy two-story house with a tile roof and a swimming pool out back. 
"Even though we were both working a lot, we'd make time to be home together as often as we could. I always came back every few months so Justin and I could be together for two wheels, sometimes even two months, at a time. That was our home base." 
According to Orange County property records obtained by FOX 35 News, Timberlake and his stepfather Paul Harless bought the lakefront home in the Point Tibet neighborhood of Bay Hill in August 1999 for $1.34 million. They sold the house in March 2006 for an even $2 million.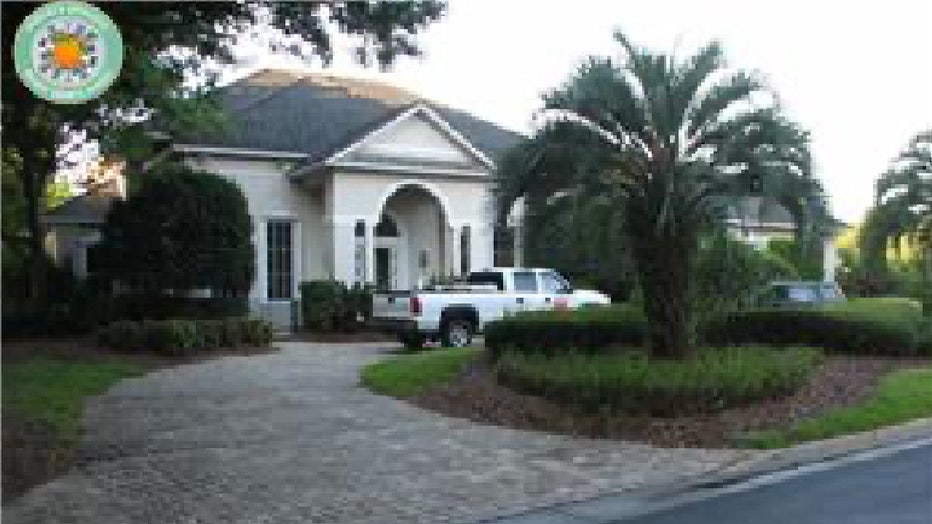 2006 - Photo: Orange County Property Appraiser
The house, located in the 8000 block of Hubbard Place, currently has an estimated market value of $3.5 million. The 4-bedroom, 5-bathroom house features a pool, fireplace, boat dock and spa, records show.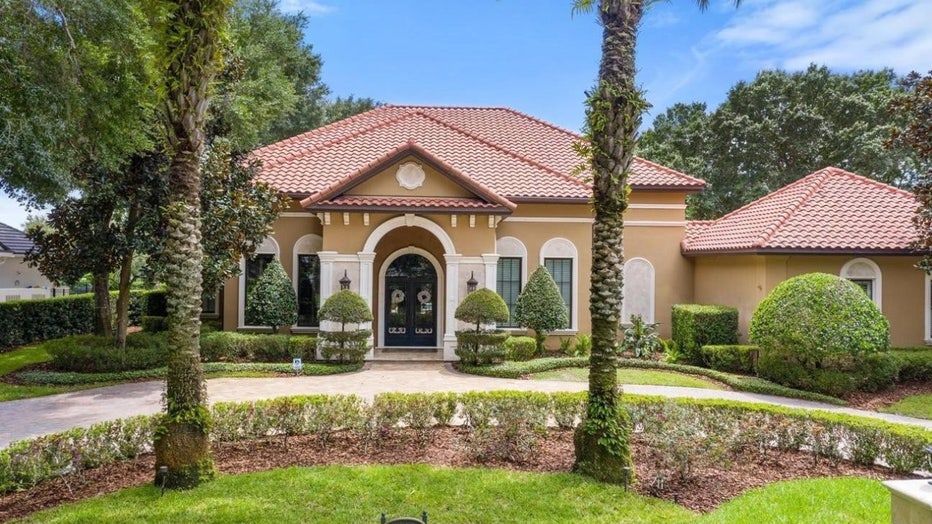 2021 - Photo: Orange County Property Appraiser
The Funk Collection, an Orlando real estate group, shared a video on YouTube of the home in 2015. Unbeknownst to everyone until this week, it was Spears' home, too. 
In the "Toxic" singer's memoir, she also revealed that she became pregnant with Timberlake's baby. She would eventually have an abortion, one that she said needed to be kept private – so they had it at home. Presumably, the abortion took place at this Orlando home, according to her timeline of her relationship with the "Rock Your Body" singer. 
RELATED: *NSYNC fans rejoice: Fisher-Price unveils collectible little people set featuring the iconic boy band
Britney Spears and boyfriend Justin Timberlake arrive at the premiere of her movie "Crossroads" at the Mann Chinese Theatre in Hollywood, Ca., Feb. 11, 2002.  (photo by Kevin Winter/Getty Images)
"It was a surprise, but for me it wasn't a tragedy. I loved Justin so much," Spears wrote. "I always expected us to have a family together one day. … But Justin definitely wasn't happy about the pregnancy. He said we weren't ready to have a baby in our lives, that we were way too young. … 
"When I tell you it was painful – I can't even begin to describe it. … Still, they didn't take me to the hospital. 
"Justin came into the bathroom and lay on the floor with me. At some point he thought maybe music would help, so he got hus guitar and he lay there with me, strumming it."
RELATED: Britney Spears admits she 'couldn't take the pain anymore' in first statement on Sam Asghari divorce
Britney and Justin broke up in 2002. According to Britney, he broke up with her via text message amid allegations that he had been cheating on her. 
At the time of this writing, Timberlake has not publicly reacted to the memoir release, but has since turned off his Instagram comments.