Central Florida race tilts to the right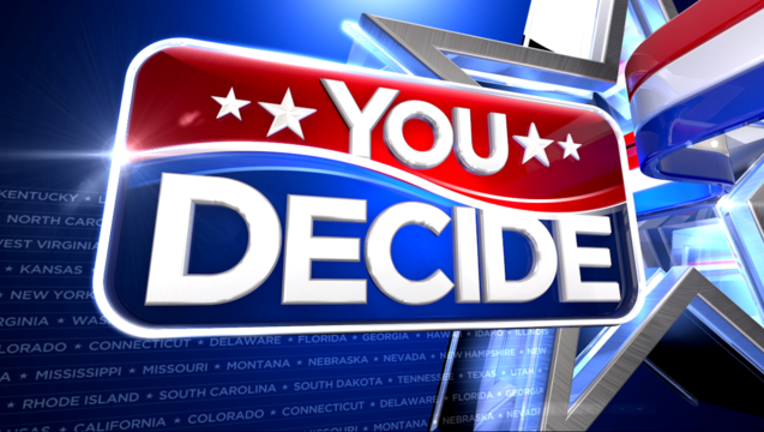 article
THE VILLAGES, Fla. (NSF) - Two state House members and a wealthy political novice are using a Republican primary in Florida Senate District 12 to test the limits of what it means to be a conservative.
Rep. Dennis Baxley, 64, a former head of the Christian Coalition of Florida and an author of the state's "stand your ground" self-defense law, has faced criticism that he has been too liberal on illegal immigrants, after voting for a bill that allowed children of undocumented residents to pay in-state college tuition.
Rep. Marlene O'Toole, 71, chairwoman of the House Education Committee who opposed red-light cameras and has pushed for major tax cuts, has been called the "queen of Common Core," putting her on the defensive for her support of state education standards.
David Gee, 70, a businessman who moved to The Villages retirement community in 2007, is trying to cast his opponents as "career politicians," while explaining his lack of political experience will be an asset in Tallahassee.
The winner of the Aug. 30 primary will represent a district that includes all of The Villages, Sumter County and about three-quarters of Lake County's population, including Leesburg and Mount Dora, and half of Marion County's residents, who live south of the Ocala city limits. The only other candidate in the race is a write-in.
It is a conservative district, currently represented by Sen. Alan Hays, a Umatilla Republican running this year to become Lake County supervisor of elections. Republican presidential candidate Mitt Romney carried 62 percent of the district vote in 2012. The tea party is strong in the region.
Gee, who founded a trucking company in Virginia that helped him build a reported net worth of $20 million, has largely self-funded his campaign, making $300,000 in loans to the campaign to go along with about $9,500 in contributions he had received through Aug. 12.
He has used the funding to raise his profile and to criticize, usually in a polite way, his rivals.
"These folks have done a good job. They are statesmen," Gee said about his opponents at a forum this month sponsored by Lake County Republicans and the North Lake Tea Party. "But I think it's time to send somebody different to Tallahassee."
Calling himself a lifelong conservative, Gee said his only other venture into politics was brief, two-week bid for a seat in the Virginia House of Delegates. He would be an outsider in Tallahassee, having only visited the city once, about 10 years ago, for a football game between Virginia Tech and Florida State University.
In an interview after he spoke to a crowd at the Pennbrooke Fairways retirement community near Leesburg, Gee said his ability to self-finance his campaign and his business skills will make him an effective lawmaker.
Gee said his support is broader than just tea-party activists who urged him to join the race.
"They like me as an outsider, a business guy. I think they see Donald Trump and I mirror each other in a lot of our core values and our ability to self-fund," he said.
Baxley, who has run a funeral-home business and helped start a bank, has put $260,000 of his own money into his campaign. He also had raised about $277,000 in contributions through Aug. 12.
Baxley, who lives in Ocala, said he is willing to match his record, which includes 13 years in the Florida House, with Gee's promises.
"My question is, where has he been the last 20 years? I've been fighting liberals and serving people," Baxley said during an interview near Belleview.
But Baxley, who has the strong backing of the National Rifle Association and who has sponsored more than two dozen "pro-life" bills, expressed frustration in having to defend what he estimates are more than 5,000 votes over his career, adding, "I've got some votes I don't like. If I could have them back, I would do them differently."
"It's funny I go up there and I'm the ultra-right wing conservative, but I get down here and I'm questioned about whether I have sold out," he said.
But Baxley does not back away for his vote for in-state tuition for children of undocumented immigrants. He said it would be wrong to "visit the sins of the fathers" on the children, who were brought to the U.S. by their parents.
He said as long as the federal government allows the families to remain, "I want them paying tuition. I want them producing and paying taxes if they're going to be here."
O'Toole, who lives in Lady Lake, had raised about $106,000 for her campaign through Aug. 12. She may be the best-known candidate in the newly redrawn Senate district, which largely mirrors her current House seat, including The Villages community where she resides.
In an interview, O'Toole, who spent more than 30 years rising to the executive level at IBM before retiring, said she wants to continue her "conservative approach" to issues like education and taxes if elected to the Senate. She has sponsored legislation to repeal a tax on commercial leases.
O'Toole said she was pleased by an endorsement from the Orlando Sentinel that called her "a strong conservative, but more pragmatic than her opponents."
Having served in the House since 2008, O'Toole also stressed her ability to be independent even if it means voting against the leadership. She remembered her vote against authorizing red-light cameras, when a House speaker asked what he could do to change her mind.
"I said, 'Nothing. I just don't think it's a good bill,' " O'Toole said. "I have gotten footprints on the back of my skirt a few times from being independent."
But she said she is a "quiet no," which allows her to take those votes as long as she doesn't raise "a big hullabaloo" about it.
In the primary, O'Toole has had to explain her position on Common Core, a set of national education standards. She said lawmakers never voted on the standards adopted by the state Department of Education.
Lawmakers have modified the standards, including eliminating any reference to the name "Common Core," while giving local districts more control of instructional materials and prohibiting the use of student biometrics, she said.
But O'Toole defended the use of educational standards, saying they have helped raised the performance level of Florida students. She also noted lawmakers have increased options for parents other than regular public schools, including charter schools, private schools, home schooling and virtual school.
"Will I ever convince the folks who are adamant?" O'Toole said. "No I won't."
In contrast to Baxley, O'Toole said she voted against the bill allowing children of undocumented residents to pay in-state tuition. But she said it wasn't an immigration issue for her. Instead she said she could not support the funding knowing teachers, firefighters and other public employees were not likely to receive raises.
Information provided by The News Service of Florida.