Child struck by vehicle while riding his bike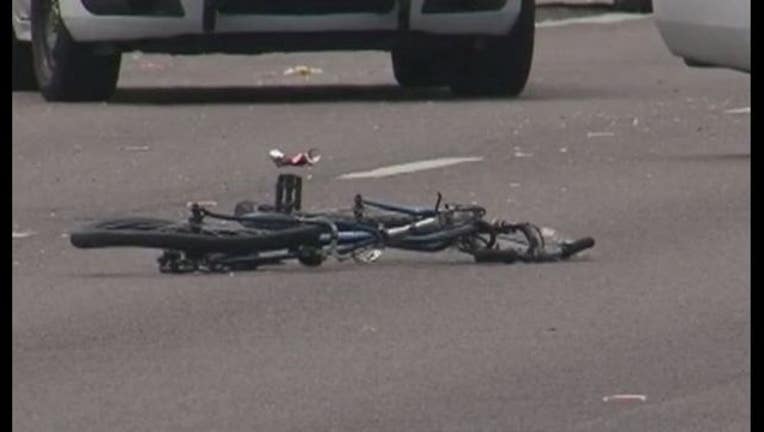 article
OCALA, Fla. (WOFL FOX 35) - A child was struck Monday afternoon while riding his bike in Ocala.
Ocala Fire Rescue was dispatched to a reported motor vehicle accident around 4:23 p.m. Monday afternoon.
Upon arrival, crews found the driver of the vehicle on scene and a child on the road, conscious and breathing.
After evaluating his injuries, the child was trauma alerted to the hospital.
According to the Center for Disease Control, children (ages 5 to 14) and young adults (ages 15 to 24) have the highest rates of nonfatal bicycle-related injuries seen in U.S. emergency departments.
Cycling safety is a shared responsibility between riders and drivers. To avoid any cycling accidents, Ocala Fire Rescue recommends:
Share the road. Cyclists have the same rights and responsibilities as motor vehicle drivers.
Stay focused and alert. 
Give cyclists room and do not pass too closely.
If riding a bike, wear a fitted bicycle helmet every time you ride.
If riding a bike, wear bright or fluorescent clothing to remain visible.
Ride your bike responsibly.