Cirque du Soleil and Disney working on new project together at Disney Springs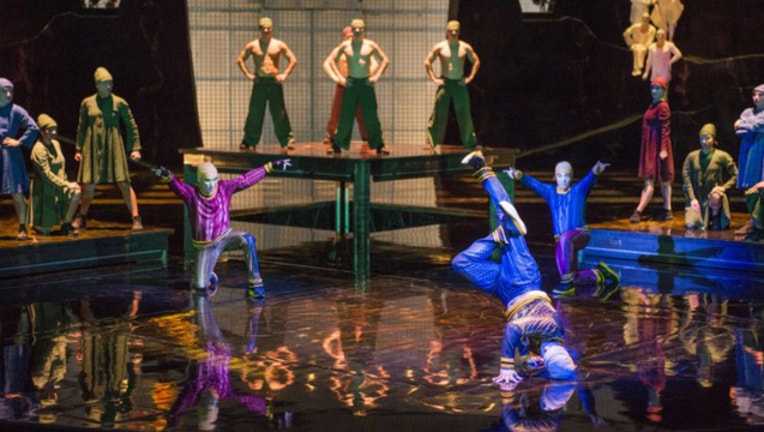 article
LAKE BUENA VISTA, Fla. (FOX 35 WOFL) - The Cirque du Soleil and Walt Disney Parks and Resorts have announced Monday afternoon that they will continue their long-lasting relationship together at Disney Springs.
The two entertainment companies originally teamed up to bring La Nouba to the stage in 1998. Twenty years later, the two are announcing that they will are working on a new project together.
The new show created by Cirque du Soleil with Disney draws inspiration from Disney's heritage of animation. It will celebrate Disney's legacy of storytelling in Cirque du Soleil's signature way, with a tribute to the one-of-a-kind craftsmanship that makes Disney so extraordinary. 
"This long-standing relationship is built on mutual esteem and the success achieved by our two creative businesses throughout the past two decades with La Nouba," said Tiffany Rende, Senior Vice President, Corporate Alliances and Operating Participants, The Walt Disney Corporation. "We look forward to our continued collaboration with Cirque du Soleil in developing this new show that will honor Disney animation's rich history."  
Daniel Lamarre, President and CEO of Cirque du Soleil Entertainment Group, added "We are incredibly inspired by Disney's immense creative universe. We are convinced that bringing Disney's magic to life on stage will touch audiences and bring them back to their childhood."
La Nouba will come to a close on December 31st, 2017. Since its premiere, the show was entertained more than 11 million guests and has performed close to 9,000 shows. There have been over 2.8 million flips in the PowerTrack act and the wardrobe department has handled over 21 million costumes and headpieces.
Tickets are still available HERE to watch the final show. 
Cirque du Soleil has also paid homage to some of entertainment's greatest artists, like The Beatles and Michael Jackson.