Class action rejected in red-light camera case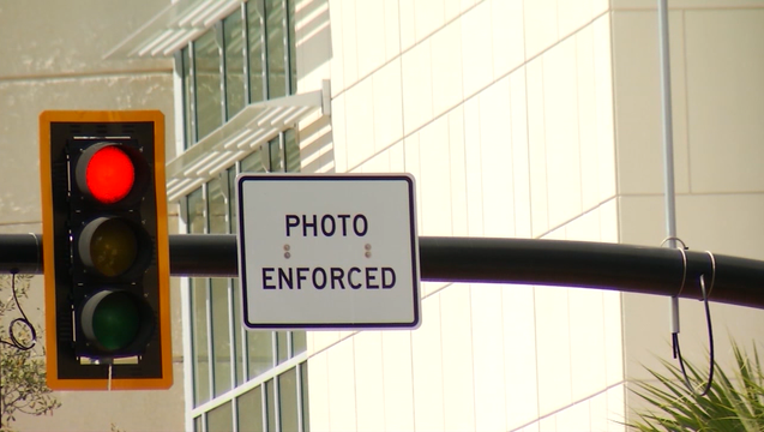 article
TALLAHASSEE, Fla. (NSF) - A state appeals court Friday upheld the rejection of a proposed class-action lawsuit about an Orlando red-light camera program that was determined to be invalid. 
The 5th District Court of Appeal said a circuit judge properly declined to "certify" a class in a lawsuit filed by Richard Easter against the city of Orlando. Easter received a notice in April 2010 of a red-light camera infraction, according to the appeals-court ruling. 
Easter argued the city's red-light camera ordinance was illegal but paid the fine and filed the lawsuit against the city. A 2014 Florida Supreme Court ruling effectively struck down the Orlando ordinance in a case that focused on red-light camera programs that cities began using before approval of a 2010 statewide law that authorized the traffic devices and set requirements. 
The Supreme Court said the cities did not comply with the state's traffic laws at the time because of the way they enforced red-light camera violations. After that ruling, Easter sought to certify a class-action lawsuit to seek refunds from Orlando, the appeals court said. But a circuit judge rejected the class certification based on what is known as the "voluntary payment defense." 
The appeals court ruling said the defense is a longstanding legal concept that involves preventing people from recovering money that they had voluntarily paid. A three-judge panel of the appeals court Friday backed the circuit judge's consideration of the voluntary payment defense in the Easter case. The appeals court also looked at factors such as whether all the potential claims in a class-action lawsuit would be similar. 
"In considering the application of the voluntary payment defense, Easter's course of conduct was significantly different than that of virtually all other members of the proposed class," said the 13-page ruling, written by appeals-court Judge Kerry Evander and joined by judges Wendy Berger and James Edwards. "Specifically, Easter paid his fine under protest after raising a legal challenge to the validity of the Ordinance. As a result, the trial court could properly conclude that the questions of law or fact that would need to be addressed on Easter's claim are not common to the questions of law or fact that would need to be addressed on the claims of other proposed class members."