Cold case cracked: Technology helps solve 1986 homicide of Polk County nurse, deputies say
LAKELAND, Fla. - An illicit affair in the 1940s was the key in solving the cold case murder of a Polk County mother and nurse, according to the Polk County Sheriff's Office. 
Polk County Sheriff Grady Judd says he vividly remembers when 29-year-old Theresa Scalf was discovered viciously murdered on October 27, 1986, in her duplex at 1305 Fairway Drive in Lakeland. 
According to PCSO, Theresa Scalf's mother, Betty Scalf, grew concerned when she received a phone call that her daughter, who was a registered nurse at Lakeland Regional Medical Center, did not show up to work. 
Betty Scalf discovered her daughter's body about 10 hours after detectives believe she had been killed.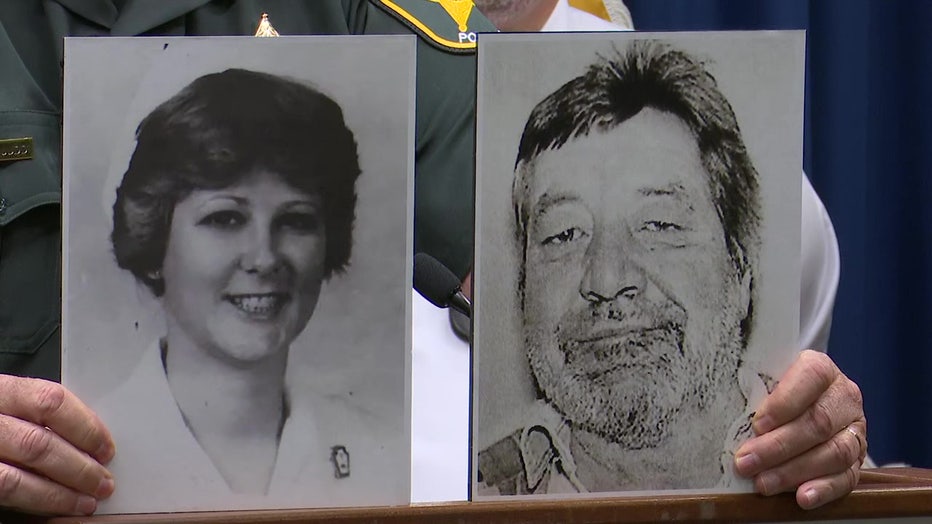 Theresa Scalf and Donald Douglas, the man the Polk County Sheriff's Office says killed her in 1986.
Sheriff Judd said she had defense wounds from trying to fight her attacker off, but the suspect aggressively stabbed her and cut her head almost off.
"It was violent, and it was horrible," Sheriff Judd stated.
READ: Jennifer Odom's killer caught 30 years after she was kidnapped, murdered walking home from school bus: HCSO
Theresa Scalf lived at the duplex with her young son who was staying with Betty Scalf at the time of the murder.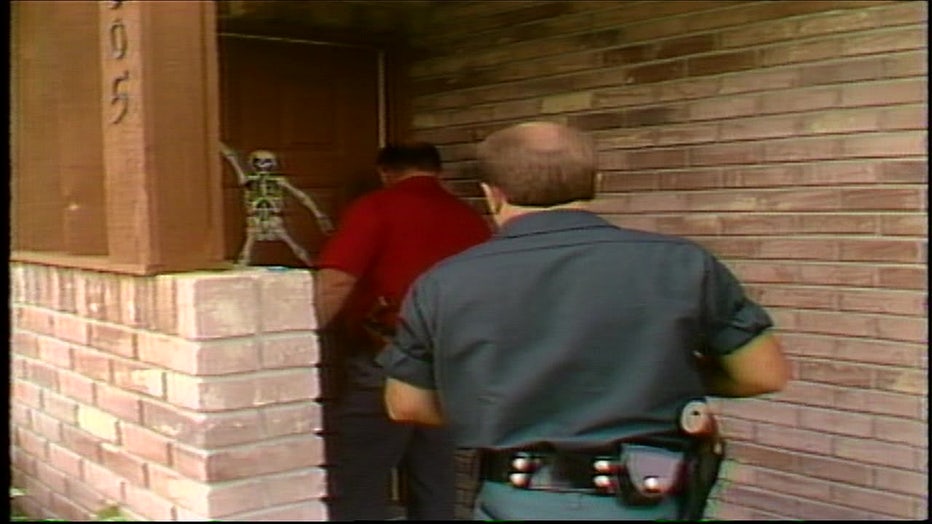 Detectives investigate in 1986. 
Sheriff Judd said detectives at the time were able to gather blood from Theresa Scalf and blood from an unknown person at the scene, but DNA and DNA genealogy did not exist at that time. 
The sheriff added that detectives never gave up on the case and continued interviewing people over the years. In the 2000s, he said detectives entered the blood samples into the CODIS, or Combined DNA Index System, but did not get a match. 
Detective Matt Newbold took over the cold case in 2015. He kept a photo of Theresa Scalf on his desk and vowed that he would not retire until the case was solved. 
READ: What happened to Sabrina Aisenberg? Baby's disappearance still a mystery after 25 years
On Monday, Sheriff Judd announced that Donald Douglas, who was 33 at the time of Theresa Scalf's murder, is her killer. 
"He'd dead. He died of natural causes when he was 54 years old," Sheriff Judd stated. 
The sheriff added, "At the end of the day, we can only hope that he suffered mentally for his horrible, horrible acts against this beautiful lady who went to work every day to save lives and to care about folks. This is a classic example of how evil should never prevail, and we all have to work together to keep that from occurring."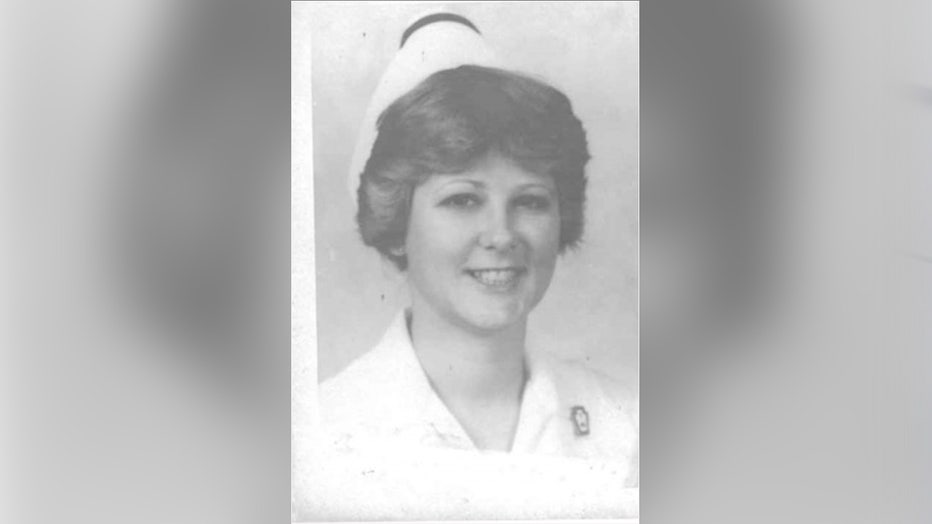 Pictured: Nurse and mother Theresa Scalf courtesy of the Polk County Sheriff's Office. 
According to Sheriff Judd, Douglas and his brother, who is also dead, owned D and D Electric, and he lived behind Theresa Scalf. 
Detectives say they talked to Douglas at the time of Theresa Scalf's murder, but there was nothing out of the ordinary at the time. 
READ: 'Judd Java': Coffee company names brew after Polk Sheriff Grady Judd
Detective Newbold traced the case back to 1949 when a third cousin of Douglas had an affair and had a child not by her husband. 
"So we traced DNA back to 1949 and an illicit affair that led us in the direction of ultimately Donald Douglas," the sheriff said.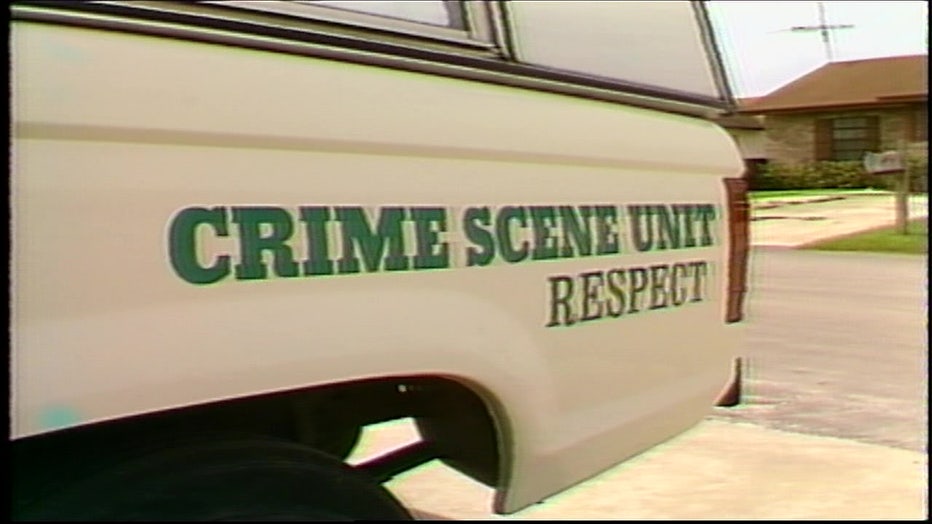 Crime Scene Unit outside of Theresa Scalf's home in 1986.
The detective ended up meeting with Douglas' son and asked for a blood sample. The son agreed. 
Sheriff Judd said the son was cooperative and in horrible shock.
"His dad, and here's the key to it, had never, ever, ever been arrested," Sheriff Judd said. "Donald's son was certain that Matt Newbold, Detective Newbold was just chasing another dead end because he was certain there was no way in the world his dad would murder anyone. He cooperated because that's what good Americans do."
According to Sheriff Judd, the lab results came back and stated that the blood belonging to the son, is the son of the person who did the murder. 
READ: Son of 95-year-old viral Israeli reservist watches dad suit up from Auburndale
"If it weren't for modern science, we still would wonder how in the world, who in the world, murdered this beautiful, registered nurse who worked in the trauma unit saving lives, making people better, and died that fateful night," Sheriff Judd shared. 
On Monday, Theresa Scalf's family thanked Sheriff Judd, Detective Newbold and the Polk County Sheriff's Office for their persistence on the case and for keeping them informed of progress over the years.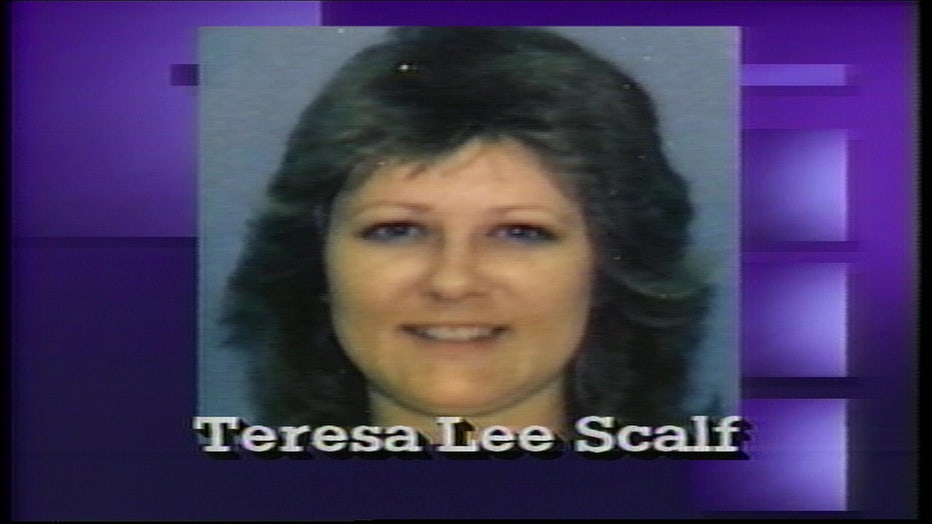 "I lived to see this done," stated a tearful Betty Scalf, who is now 84 years old. "I think that's why I lived so long."
Theresa Scalf's sister said almost their entire family went into healthcare because of her. She added that in 1986, 911 was not universal in Florida and Theresa Scalf was an advocate for the emergency line and organ donation. She stated that her mother had to find the phone number to the sheriff's office after discovering her daughter's body. 
Though her family says Theresa Scalf was unable to donate her organs, 911 is now universal across the state, and they feel she would be proud of how far technology has come over the decades to help solve her case and help others receive emergency assistance.