Court ruling could boost South Florida gambling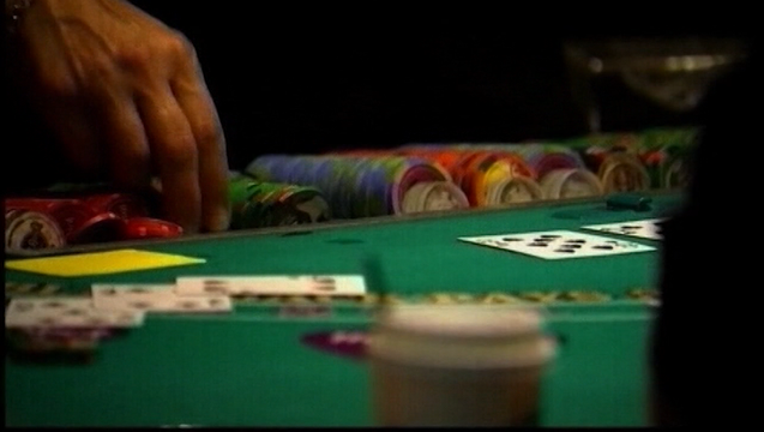 article
TALLAHASSEE, Fla. (NSF) - In a decision that opens the door for a poker room in downtown Miami --- and possibly others throughout South Florida --- an appeals court on Tuesday decided that gambling regulators were wrong to deny a new pari-mutuel permit to a Miami operator.
The 1st District Court of Appeal decision is a major victory for West Flagler Associates, which operates Magic City Casino in Miami and plans to open a cardroom downtown.
The dispute between West Flagler and the state Department of Business and Professional Regulation, centers on "summer" jai alai permits, the source of several previous legal challenges. The permits allow pari-mutuels to operate lucrative cardrooms.
The case stems from a Florida law that creates the possibility of converting other pari-mutuel permits to summer jai alai permits. The law allows Miami-Dade and Broward pari-mutuels that have the lowest betting handle for two consecutive years to convert to summer jai alai permits. But if those pari-mutuels do not seek conversion, other facilities can seek the permits.
In 2015, West Flagler applied for a summer jai alai permit based on the handle from 2012 and 2013 after Hialeah Park Race Track did not seek to convert its permit to a summer jai alai permit.
But gambling regulators rejected West Flagler's application, arguing that the statute only allowed the granting of a new summer jai alai permit based on "the two consecutive years next prior to filing an application."
Because West Flagler's application was filed in 2015, "your application is incapable of being approved," the Division of Pari-mutuel Wagering wrote to John Lockwood, a lawyer representing the pari-mutuel, in September 2015.
But, siding with Lockwood's arguments Tuesday, a three-judge panel of the 1st District Court of Appeal found that the language in the statute regarding the "two next years prior" only applied to pari-mutuels that want to convert their permits to summer jai alai permits, not to pari-mutuels seeking new permits.
The "plain meaning" of the law "creates two separate ways for permittees to obtain a summer jai alai permit," and "the Division's conflation of these two distinct permit opportunities improperly imposed unrelated timing requirements on the 'new permit' language," Judge Harvey Jay wrote in a six-page opinion joined by judges Timothy Osterhaus and Allen Winsor.
The appellate court ordered gambling regulators to reinstate West Flagler's summer jai alai application.
"The decision frees up the opportunity for new permits with the potential for multiple new cardroom locations, provided they conduct the jai alai activity," Lockwood told The News Service of Florida on Tuesday.
Industry experts estimate that Tuesday's decision could open the door for at least a half-dozen more summer jai alai permits in Broward or Miami-Dade counties and could even allow the new permit-holders to add slot machines at some point in the future.
"It's just further chaos that creates more uncertainty," said Marc Dunbar, an attorney with the Jones Walker law firm who specializes in gambling law.
The appellate decision came as lawmakers struggle to reach consensus on a new broad gambling plan in an attempt to strike a new gambling deal, known as a compact, with the Seminole Tribe. It's also the latest in a string of court rulings that could affect how much money the state receives from the tribe. The Florida Supreme Court is poised to decide on a separate case that centers on whether pari-mutuels can add slot machines in counties where voters have approved them, without the express permission of the Legislature.
"Obviously, every single court decision that's happened over the last few months has to be taken into account when we're negotiating the compact in the coming weeks," said House Commerce Chairman Jose Felix Diaz, a Miami Republican who's representing the House in the negotiations on a gambling deal.
Information taken from The News Service of Florida.