Cruise passenger rescued after going overboard Royal Caribbean ship from Florida: officials
PORT CANAVERAL, Fla. - A woman was rescued after going overboard on Royal Caribbean's Mariner of the Seas ship over the weekend. 
The rescue happened when the ship was southeast of the Dominican Republic Sunday afternoon, cruise guests told FOX 35 News. 
Ship crew members immediately alerted local authorities about the incident, which led to a search for the passenger, the cruise line said in a statement. 
Boats searched the seas and ended up finding the missing 42-year-old U.S. citizen alive and in good health after reportedly falling into the water from the tenth deck of the ship, the Coast Guard said. 
MORE NEWS:
She was brought back on board the ship and Royal Caribbean said its care team is providing help and support to the guest and the party she were traveling with. 
The cruise line did not release any other details out of respect for the passenger and their family's privacy.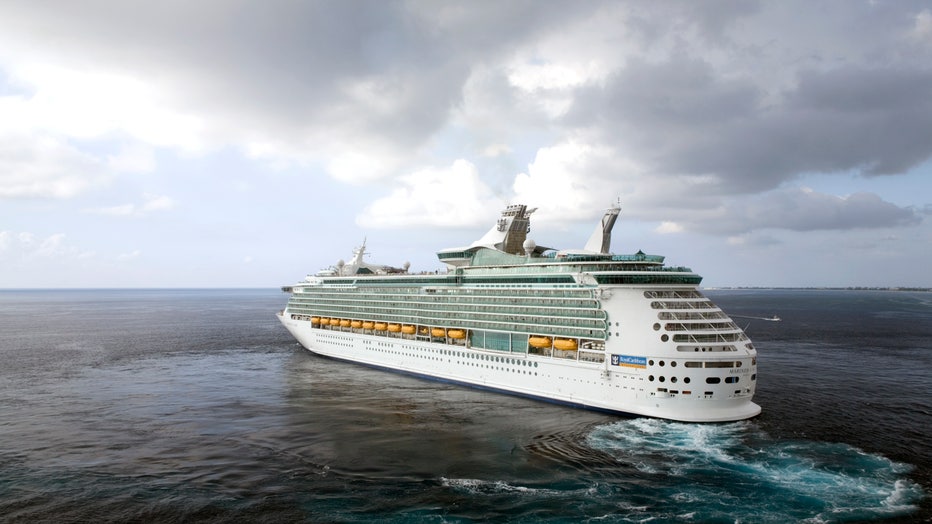 Cruise ship steaming off the shore of Grand Cayman Island, Royal Caribbean cruise liner Mariner of the Sea, turning to return to sea. (Photo by: MyLoupe/Universal Images Group via Getty Images)
According to Cruise Mapper, a website that tracks cruise itineraries, the ship left Port Canaveral, Florida on June 23 on an 8-day trip to the southern Caribbean. 
The ship is expected to return to Florida on July 1.