'Dark Arts at Hogwarts Castle' projection experience coming to Universal Orlando Resort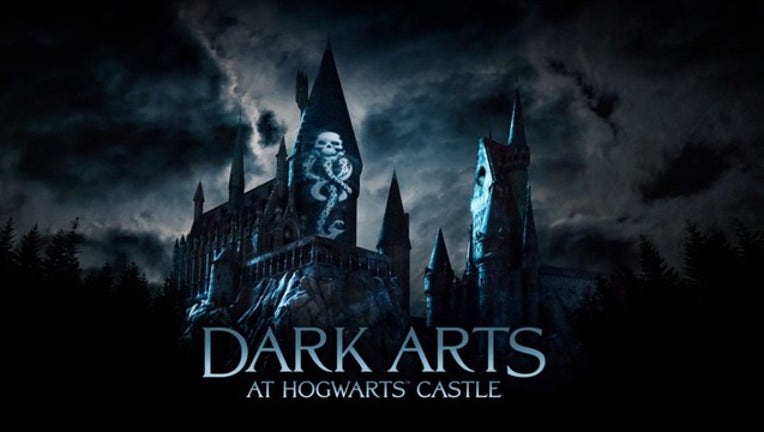 ORLANDO, Fla. (FOX 35 WOFL) - An all-new light projection experience is coming to the Wizarding World of Harry Potter at Universal Orlando Resort. 
The new projection experience, titled the 'Dark Arts at Hogwarts Castle,' will allow guests to experience a new dimension of sorcery at the parks. Hogwarts Castle will be illuminated with a darker side of the Wizarding World, as lights, music, and special effects unleash creatures and villains into the park. 
During the experience, guests will be asked to summon their inner strength and bravery in the face of the Dark Arts as some of the awe-inspiring moments inspired by the films come to life. Dementors, Death Eaters, Lord Voldemort, and other creatures will cloak the castle with sinister images until the Patronus spell is cast.
An exclusive musical arrangement conducted by William Ross and recorded by the London Symphony Orchestra will accompany the projections. 
RELATED: Universal Orlando Resort announces name and opening date for new Harry Potter roller coaster
The 'Dark Arts at Hogwarts Castle' will debut at Universal Orlando Resort later this year. The projection experience is also coming to Universal Studios Hollywood. It will debut there on April 13th.
Universal Orlando is currently offering six months free on any Universal Orlando Annual Pass if purchased before April 4th, 2019. They also are offering a limited time, 2-Park, 3-Day, ticket deal for Florida residents.