New specialty Florida license plate: University of Georgia Dawgs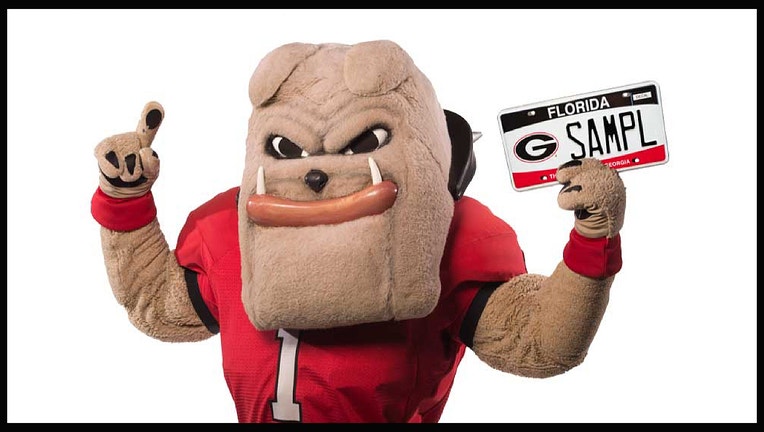 article
TALLAHASSEE, Fla. - The University of Georgia will soon start to appear on Florida license plates, as its supporters have reached a presale benchmark for a specialty plate. 
Lawmakers have approved allowing specialty plates for the University of Georgia, the University of Alabama and Auburn University – if presale requirements can be met. 
"Auburn can be proud, they're consistently beating the University of Alabama here in the specialty plates," Robert Kynoch, director of motorist services at the Florida Department of Highway Safety and Motor Vehicles, told members of the Senate Transportation Committee on Tuesday. 
MORE HEADLINES: 
"However, Georgia, much like they do on the field, has already gone through the presale requirements, and their plate will go into the manufacturing process here soon." 
Georgia is the defending two-time national football champion. 
Florida has 109 specialty tags available for sale, with 35 in the presale process. A law signed by Gov. Ron DeSantis in June capped the maximum number of specialty plates at any one time at 135, while cutting the pre-sale requirement for the three out-of-state universities from 4,000 to 3,000. 
As of Tuesday, Auburn's presale total stood at 2,705. Alabama was at 1,675.