Florida man, 78, shoots, kills neighbor who was doing yard work in DeLeon Springs: deputies
DELEON SRPINGS, Fla. - A 78-year-old Florida man allegedly confronted his neighbor – who was trimming trees along their property lines Sunday evening – with a gun to get him off his property, then shot and killed him, authorities said. The neighbor's 8-year-old son was reportedly outside with him when his dad was shot.
Edward Druzolowski was arrested and booked into the Volusia County jail overnight on a charge of second-degree murder, according to the Volusia Sheriff's Office. He's accused of shooting and killing his neighbor, 42-year-old Brian J. Ford, who was apparently trimming overgrown tree limbs by a fence.
Volusia County deputies and paramedics were called to a home on Alameda Drive, near State Road 11, in DeLeon Springs around 7 p.m. after receiving two 911 calls about a shooting. DeLeon Springs is about an hour northeast of Orlando.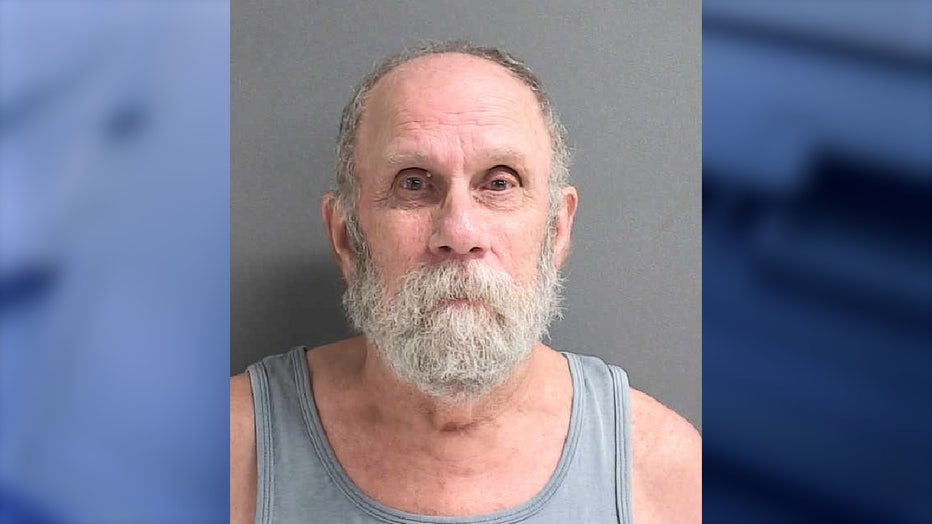 Edward Druzolowski (Photo via Volusia Sheriff's Office)
Paramedics performed CPR on Ford, who ultimately died at the scene, officials said.
What happened?
According to the arrest affidavit, Druzolowski told deputies he was in his bedroom watching football when his wife told him that their neighbor – Ford -- was cutting branches off one of their trees. He initially brushed it off, but his wife reportedly came back a short time later and said their fence gate was open and that the neighbor was on their property.
Druzolowski told deputies he got his 357 Magnum revolver out of his nightstand and walked outside to the porch to confront his neighbor about being on their property. He reportedly told his neighbor to get off his property to which Ford reportedly told him to "mind your business."
A man was shot and killed by his 78-year-old neighbor while trimming trees on Alameda Drive in DeLeon Springs, Florida, Sunday evening, according to the Volusia Sheriff's Office. (Courtesy of On The Scene News CFL)
He then pointed the gun at his neighbor and threatened to shoot him. Ford reportedly walked towards him and did not stop.
"Get off my property right now," he reportedly told Ford, according to the report.
"Stop right now or I'll shoot," he said.
Druzolowski told deputies that his gun holds six rounds and that he usually keeps the first to empty. He pulled the trigger once, but Ford reportedly kept walking towards him so he fired again, according to the report. Ford was hit in the chest, he thought, the report said.
He then told his wife to call 911.
Affidavit: No history of issues or disagreements
According to the report, Druzolowski told deputies that he has lived at his house in DeLeon Springs for nearly 30 years and that the two had never had a verbal or physical fight. He said his wife also had not had any issues with the neighbor.
Druzolowski said he thought his neighbor would leave his property after he pointed the gun and told him to leave. He said he had the gun for his protection and that he felt safer with it, but also noted that his neighbor did not have anything in his hands – weapons or otherwise – and did not threaten to harm or kill him. 
He also reportedly told deputies that he didn't think of calling them about the tree dispute, thinking that they would not respond to that type of call. 
'You just shot my daddy': 8-year-old grandson was outside when dad was shot, grandma says
Ford's mother, who lives next door, talked with FOX 35 News on Monday, but did not want to show her face on camera. She said her son was shot and killed in front of his son - her 8-year-old grandson.
"The eight-year-old was with him and I heard a big boom. And then I heard the eight-year-old scream, 'you just shot my daddy, 'you just shot my daddy,'" she said.
'So they were cutting limbs. And then when I walked over, I saw the neighbor standing over him with a gun pointing down" she said.
She said her son – Ford – was helping to trim the trees in pieces because he lived in another county and also had a job.