Democrats use debate to connect with base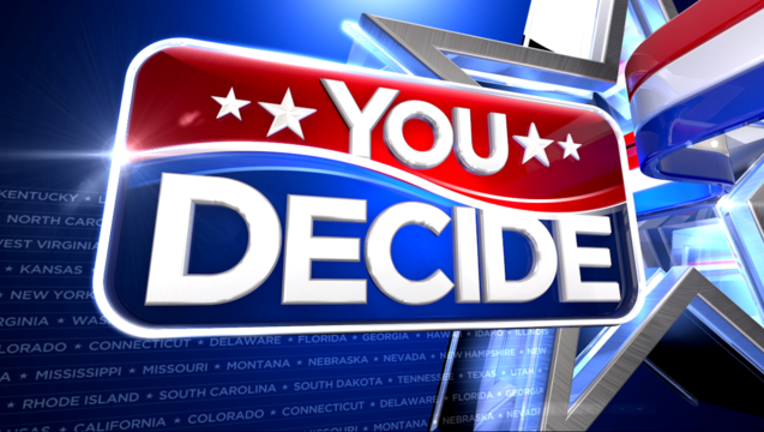 article
TALLAHASSEE, Fla. (WOFL FOX 35) - Showing virtually zero degrees of separation on issues, the Democratic challengers lining up to replace outgoing Gov. Rick Scott relied on gender, race and opposition to President Donald Trump to ingratiate themselves to the party's base voters during a debate Wednesday night in Fort Myers.
Former U.S. Rep. Gwen Graham, clad in a hot-pink blazer in striking contrast to her dark-suited male opponents, called herself a "mom" who once worked for a school district and emphasized her strength as a mediator in a Republican-dominated Congress.
"I have the ability to bring people together. There is way too much chaos in our politics. There's so much divisiveness. There's so much negativity. That's not how you get things done," said Graham, who was elected to Congress in 2014 but did not seek another term after her North Florida district was redrawn.
But, echoing a common theme in her campaign, Graham said she's the candidate best-positioned to defeat the winner of the Republican primary in which Agriculture Commissioner Adam Putnam is facing off against U.S. Rep. Ron DeSantis, who's got the backing of Trump.
"This is not a drill. This is the future of Florida that's on the line," Graham said. "I am the one candidate on this stage who has won in a red area in a Republican wave year, and we will win again on Nov. 6, 2018."
Tallahassee Mayor Andrew Gillum used African-American icons Martin Luther King Jr. and former President Barack Obama to set the stage for a history-making victory that would make him Florida's first black governor.
Gillum pointed out that Aug. 28, the day of Florida's primary election, was also the day that King gave his "I Have a Dream" speech in 1963 and the day Obama accepted the Democratic nomination for president in 2008.
"And if you do your job and help to elect me on Aug. 28, 2018, I will be nominated, the Democratic nominee for governor. We're going to flip this state in 2018, November, and we're going to flip this country in 2020," Gillum said.
Palm Beach billionaire Jeff Greene, a late-comer to the gubernatorial race, made his debate debut Wednesday at Florida Gulf Coast University.
Greene, who entered the race last month and lives next door to Trump's Mar-a-Lago resort, featured a confrontation between himself and the then president-elect in one of his first campaign ads.
"I've been fighting with Donald Trump since as long as I've known him," Greene, 63, said when asked how he would work with the president.
Greene recalled being interviewed on television the day before the 2016 general election, when he was supporting Hillary Clinton.
"I said I'd be scared to death to have him (Trump) as my president. I had no idea how right I would be. It has been a nightmare," he said, accusing Trump of undermining "our whole national identity."
"He's nothing but a traitor," Greene said. "I've stood up with him before. I'll stand up with him again, stronger than anyone you can imagine."
Greene also said he'll rely on his own wealth to fund his campaign, as well as that of Democratic candidates in other races. Greene's financial disclosures put his net worth in excess of $3 billion.
"We have a lot of work to do. This election is one big job interview. The people of Florida, all of you have to pick someone who you think will be the CEO of our trillion-dollar economy. And I am the person that you need to have," said Greene, who made his fortune as a developer and in investments.
Florida Democrats have had "great candidates" and "great ideas" for the past 20 years, since they've been shut out of the governor's mansion, Greene said.
"The problem is we haven't had anyone who can get the message out and to fight these Republicans dollar-for-dollar, toe-for-toe-for-toe. I am committed to do that. I will put up my own money to get out there and fight these Republicans and I will back up the down-ticket races that will turn Florida blue," he said.
Gillum, Greene and Graham are facing off against former Miami Beach Mayor Philip Levine and Orlando-area entrepreneur Chris King in the primary.
The topics during Wednesday's friendly debate included education, health care and the toxic algae blooms that have poisoned waters on both coasts, including in Southwest Florida where the debate was held.
The candidates offered a variety of solutions to the problem, mostly agreeing that the state needed to establish a reservoir south of Lake Okeechobee, a project pushed by outgoing Senate President Joe Negron, a Stuart Republican, and recently approved by the White House. Residents blame discharges from the lake for the algae blooms, but scientists have said that a variety of other factors also contribute to the problem.
"This is an enormous issue in the state of Florida, and it's one that we have seen over and over and over again," King said, adding that he was "the first voice in a generation" to stand up to the sugar industry.
Graham, who said she donated more than $17,000 in campaign contributions from sugar companies to the Indian Riverkeeper, said "big sugar is watching this very carefully because they know that change is coming."
Like Greene, Levine --- a self-made millionaire who unfailingly shares the story of how he made his fortune in the cruise industry with just a $500 investment --- has also poured his own money into the campaign.
As he has in the past, Levine urged Democrats to rally behind the winner of the primary, pointing out that any of them would outshine their GOP opponents.
And Levine boasted of the accomplishments as mayor of Miami Beach, where he dealt with climate change, passed an ordinance to raise the minimum wage, created inroads for the LGBTQ community, and reformed the police department.
"I'm not somebody that just talks about things. I actually get them done," Levine said. "Folks, on Miami Beach as a mayor we did a lot. But I think what's important today is not necessarily about what you tell everyone you're going to do. I say to you, and I say to the people of Florida, look what someone has done. Make your decision based on their track record."
King, who has never held elected office, has portrayed himself as a progressive vying for a new generation of voters among candidates who "have to win the contest of ideas."
"We haven't won this (gubernatorial) election since 1994. I was a freshman in high school. We have lost because we have forgotten that we are the party of dreams," King, 39, said, adding that candidates "excite and inspire" voters when they offer something different.
Information provided by The News Service of Florida.