DeSantis, Putnam spar in Fox News GOP debate in Florida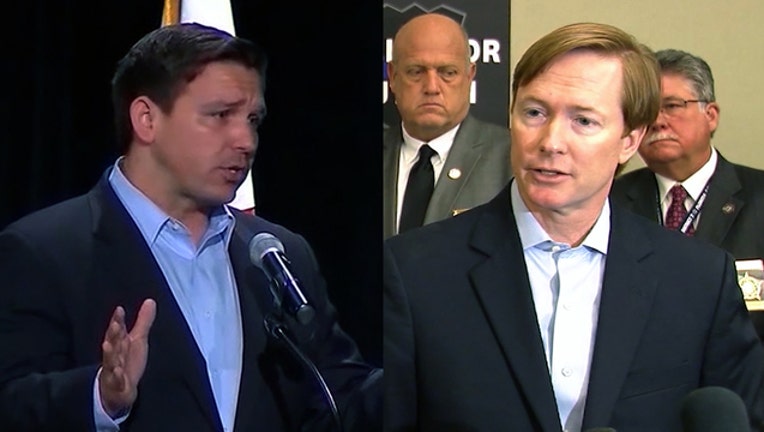 article
KISSIMMEE, Fla. (FoxNews.com) - Florida Agriculture Commissioner Adam Putnam and Rep. Ron DeSantis sparred Thursday in Fox News' Florida Republican gubernatorial debate over their support for President Trump, while DeSantis championed his relationship with the president and Putnam argued he's more focused on local issues than his opponent.
Putnam, who spent 10 years in Congress before being elected statewide in Florida, used his opening statement to portray DeSantis, elected to Congress in 2012, as a creature of Washington. DeSantis played up Trump's endorsement of his campaign, expressing doubt that Putnam adequately supports Trump.
On the issues, they both called on Trump to appoint a conservative to the Supreme Court, criticized California Democratic Rep. Maxine Waters for her controversial recent comments and expressed concern over school shootings while defending Second Amendment rights.